Our Group
The Attachment Research Lab is focused on developing a better understanding of adult attachment characteristics and their impact on mental health, treatment and recovery. To date, we have explored how adult attachment can impact depression and comorbidities, suicidal risk, sleep disorders and cortisol response. In addition, we are exploring the of role attachment in treatment utilization and recovery from mental health illness. We pride ourselves in developing collaborations with researchers and clinicians from different specialties, and providing opportunities for students to develop their research skills. Ultimately, the goal of our research is to provide the academic and clinical communities with evidence-based information that can improve patient care and well-being.
Current Projects
An exploration of the relationship between attachment and personality in psychiatric outpatients
Effectiveness of Early Psychosis Intervention Program and the examination of risk factors interfering with its use
Exploration of individual attachment on primary sleep disorders and their treatment
Adult attachment and the cost-to-treat in psychiatric outpatient population
The relationship between attachment, recidivism and treatment in forensic patients with mental illness
The impact of adult attachment on depression severity and trauma recollection over time
The relationship between attachment, treatment compliance, and treatment outcomes in patients with Obstructive Sleep Apnea
Nature and nurture: A biopsychosocial exploration of the relationship between childhood trauma, adult attachment and severity of depression and social anxiety in Saskatchewan
Dr. G. Camelia Adams, PI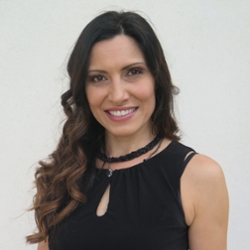 Dr. G. Camelia Adams is an Associate Professor in the Department of Psychiatry. Dr. Adams received her MD from Universitatea de Medicina şi Farmacie, Victor Babeş, Timişoara, Romania and an MSc in Neuroscience from the University of Western Ontario. Following the completion of her psychiatry residency at the University of Saskatchewan, she completed a one year Clinical Fellowship in Mood and Anxiety Disorders at University of Toronto. Dr. Adams joined the Department of Psychiatry as a faculty member in 2011, establishing both an outpatient clinical practice and the Attachment Research Lab. Dr Adams' practice focuses on Mood and Anxiety Disorders. In addition, she offers and teaches interpersonal group therapy.