These injection methods include (see Figure below):
(a) the needleless injector which on the other hand uses a pneumatic pressure system to propel injection fluids through the skin to the underlying tissues;
(b) the conventional injection which uses needle injection and has a 100ml dose vial mounted on the handpiece;
(c) the modified conventional injection which has the injection bottle mounted on an isolated holder separate from the injection handpiece.
Lee Whittington, the President/CEO of Prairie Swine Centre, is demonstrating the three injection method wearing the CyberGlove III: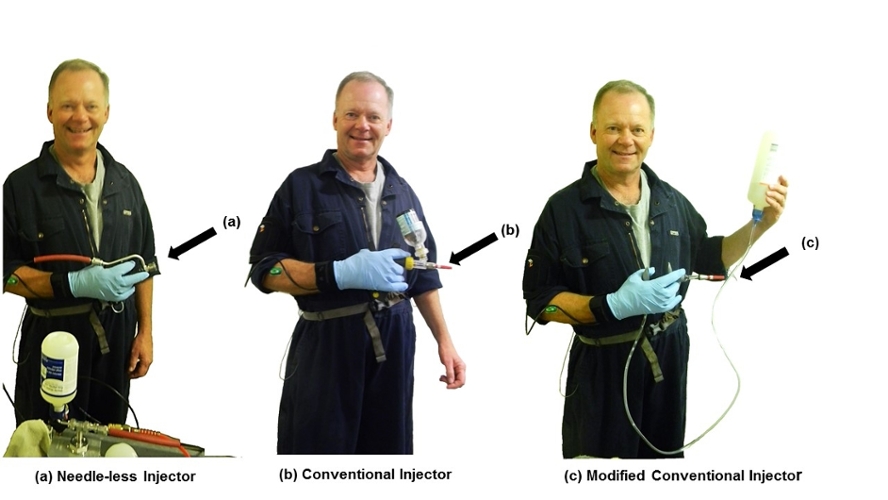 We also used three primary ergonomics assessment methods to evaluate the swine farm workers as they carried out their usual work tasks, and these include:
1) the evaluation of hand and finger joint angles using the CyberGlove III (CyberGlove Systems, San Jose, CA);
2) the measurement of muscle activity of forearm flexors and extensors of both right and left arms using a portable data logger (SX-230 surface electrodes and MWX data-logger, Biometrics Ltd.);
3) video recordings of the above tasks.
In the coming months, we will be analyzing the acquired data. Special thanks to the entire staff of Prairie Swine Centre, the study collaborators, and co-investigators!