Xiaoke Zeng has recently published the second paper from her master's thesis work. This article used the exposure prediction models to understand whole-body vibration exposures among Canadian prairie farmers from predictors collected at the machinery, farmer, and farm level. The study results may support future epidemiological research using larger sample sizes on vibration as a risk factor for the low back disorders.
Full citation: Zeng X, Kociolek AM, Khan MI, Milosavljevic S, Bath B, Trask CM. Predicting Whole-Body Vibration Exposure in Canadian Prairie Farmers. Annals of Work Exposures and Health.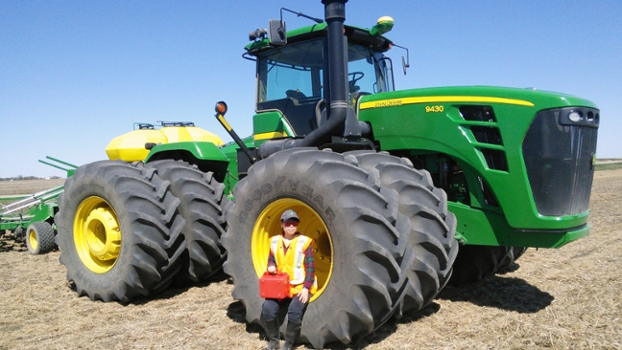 Aside from her thesis work, lead author Xiaoke Zeng and supervisor Catherine Trask, together with Aaron Kociolek, published a paper in early 2017 investigating occupational whole body vibration exposure on horseback in farmers. This article describes an example of contemporary occupational horse use in cattle ranching, adapt International Organization for Standardization (ISO) 2631-1 assessment method for whole body vibration on horseback, and characterised the resulting exposures. 
Full citation: Zeng X, Trask C, Kociolek AM. Whole‐body vibration exposure of occupational horseback riding in agriculture: A ranching example. American Journal of Industrial Medicine. 2017 Feb 1;60(2):215-20.