Our Group
Our lab conducts research in the areas of forensic psychiatry, FASD and psycholegal topics.
There are a variety of research opportunities for students, residents and collaborators. Please contact us for more information.
Current Projects
Visit Dr. Mela's Google scholar page

FASD
Psychotropic Medication Algorithm for FASD: Currently collecting data on evaluations of the algorithm from clinicians
FASD Pilot Project at Regional Psychiatric Center: FASD assessments for patients at RPC, as well as assessments of cognitive impairments and comorbid health conditions
Self-reported use, as well as positive and negative effects of cannabis among individuals with FASD across Canada, in partnership with Canada FASD Research Network Family Advisory Committee
Systematic literature review of potential effectiveness of cannabidiol for FASD symptoms using Research Domain Criteria
Retrospective chart review of FASD medications for children to determine overlap with medication algorithm
Anti-stigma program for FASD: Working in partnership with the Saskatchewan FASD network to develop and evaluate a program to reduce stigma against individuals with FASD
Systematic review and meta-analysis on neuropsychological deficits in offenders with FASD, with implications for prevention of youth justice system/ criminal justice system involvement
FASD and youth suicide prevention: investigating biopsychosocial risk and protective factors for individuals with FASD to determine FASD-informed prevention of suicide in Alberta
Psycholegal
Associations between trauma, forgiveness, and recidivism among forensic outpatients, in collaboration with Dr. G. Camelia Adams (USask Psychiatry)
Investigating Dangerous Offender/Long Term Offender classifications for individuals with FASD including policy implications (in collaboration with Prof Glen Luther, USask Law)
Media reportage of suicide in Nigeria: determine standard of media reports on suicide and impact on suicidal behaviour in the past 50 years, and media reportage factors associated with increase/decrease in suicide rates
Propranolol treatment of traumatic memories in a severely ill clinical population: A randomized clinical trial in an outpatient setting
Opportunities
From Dr. Mansfield Mela: 
I am interested in finding out about the effects of Cannabis (also called marijuana, pot or weed) for people with FASD. I am looking for people with FASD to take part in a research study entitled Exploring cannabis use and effects in adults with Fetal Alcohol Spectrum Disorder." Monique Reboe-Benjamin is my research assistant. We want to understand the reasons why adults with FASD use pot and if they do, what they experienced both good and bad. 
If you are over 18, live in Canada and have a diagnosis of FASD or are a caregiver for someone with FASD, we would like you to participate in the study by completing an on-line survey of your experience. Diagnoses related to prenatal alcohol exposure include Fetal Alcohol Spectrum Disorder (FASD), Fetal Alcohol Syndrome (FAS), Alcohol Related Neurodevelopmental Disabilities (ARND), Alcohol Related Birth Defects (ARBD) or Neurodevelopmental Disorder – Prenatal Alcohol Exposure (ND-PAE)
Your answers will be confidential (only the research team will have access to your answers). 
We expect that it will take someone between 30 to 90 minutes to complete the survey.
If you are willing to do the survey, click on this link:
If you know of anyone else who would be willing to do the survey, please share this with them.  If they are interested but can't do the on-line survey, they can contact us by e-mailing mpr795@usask.ca or calling 306-844-1335 and we can send them a paper copy to fill in.
We are also looking for adults with FASD to take part in a online focus group study to learn more about pot and FASD. The focus groups will be 1.5 hours long and will have 5 adults with FASD in a group. We are able to offer an honorarium to anyone who participates in the focus group study. If you are interested in taking part in a focus group, please contact us by e-mailing mpr795@usask.ca or calling 306-844-1335.
If you have any questions, or want some more information, please contact Monique Reboe Benjamin, Research Assistant, Department of Psychiatry, at mpr795@usask.ca or 306-844-1335. This study has received approval from the University of Saskatchewan Behavioural Research Ethics Board.
Please feel free to pass this information along to anyone who may be interested.
Thank you,
Mansfield Mela
Department of Psychiatry
University of Saskatchewan
Dr. Mansfield Mela, PI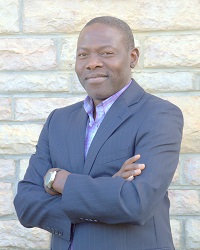 Dr. Mansfield Mela (MBBS, FWACP, MSc Psych, FRCPC), Professor, Department of Psychiatry, University of Saskatchewan, is an academic forensic psychiatrist and a Founder of the forensic subspecialty in Canada. He is also the current director of the Centre for Forensic Behavioural Science and Justice Studies at the University of Saskatchewan.

As an expert, he testifies on various aspects of the interface of law and psychiatry. These include criminal and civil matters. He is an associate faculty member of the College of Law at the University of Saskatchewan and teaches medical and law undergraduate, and post graduate students. He is the co-Lead of the patient oriented research hub in forensic mental health in Saskatchewan. He is a member of the Saskatchewan Review Board and the Saskatchewan Physician Health program. He is the vice Chair of the Forensic Research Network and was a pioneer member and lead of the interdisciplinary research team of academic professionals in forensic mental health research in the University of Saskatchewan. His research focuses on psycholegal aspects of forensic mental health, with specific interests and expertise in the area of fetal alcohol spectrum disorder (FASD). He is a lead researcher with Canada FASD research network (CanFASD).

His other research interests include the role of spirituality, religiosity and forgiveness in moderating criminogenic factors. He brings a clinical and patient oriented perspective to his research questions and seeks to generate research and implement knowledge to achieve evidence-based practice amongst forensic mental health and FASD populations. Reducing victimization and improving patient outcomes especially among the vulnerable, form the foundation of his clinical and scholarly activities.