Children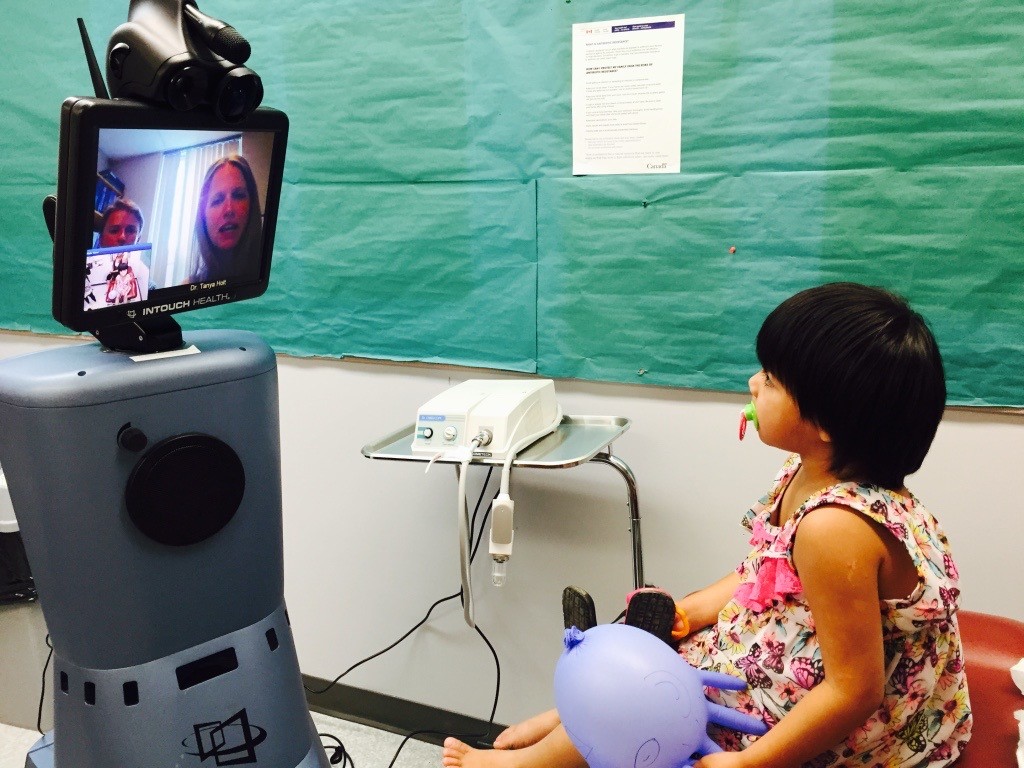 For years, Dr. Tanya Holt and the team of Pediatric Intensivists have championed the use of remote presence robotics to provide health care services for children across Saskatchewan. In 2014, the first remote presence pediatric service was piloted in Pelican Narrows, working with the local providers to treat, manage, and triage acutely ill children.
The pilot was overwhelmingly successful, with positive health outcomes seen for the patients, and a 63% reduction in the need to transport the children out of the community. The results demonstrated that high-quality care can be provided virtually using remote presence robotics while keeping the majority of the children at home with their families.
Since then, the acute pediatric program has expanded to serve more communities in northern Saskatchewan. We have also established two virtual PICUs in Regina and Prince Albert, and we now have deployed a robot in the Pediatric Emergency Department at the Jim Patterson Children's Hospital, where Pediatric Psychiatry augments their current services virtually.