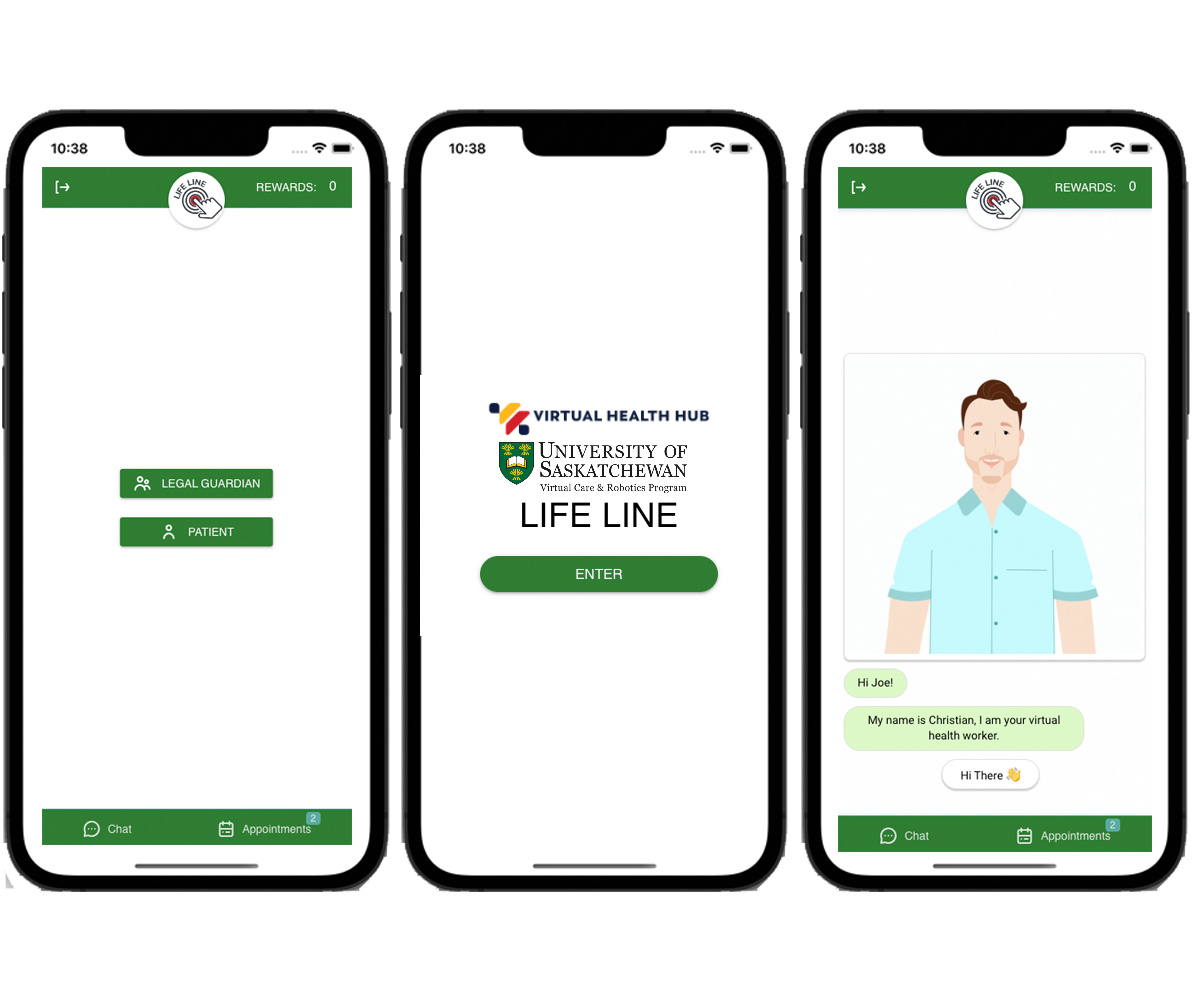 LifeLine: Mental Health App
LifeLine is a mental health App that provides mental health support to vulnerable populations. However, the App is geared toward younger individuals at risk of suicide. It can be used by people with a variety of mental health conditions.
We have developed a chatbot powered by AI such as natural language processing. The Chatbot is easy to use and adapts seamlessly into the user's daily routine. It is unnecessary to make an appointment or wait in a waiting room to use the app. The Chatbot contacts the user at regular programable intervals.
The app helps assess the mental status of the users and facilitates communication with mental health professionals in real-time. It is specifically designed to alert mental healthcare providers of crisis situations such as the risk of suicide.
The App utilizes a gamification strategy yo motivate the user to interact with the App on a regular basis. During these interactions, the App uses validated assessment tools for depression and anxiety and provides real-time analytics to the healthcare provider.