Long Term Care Facilities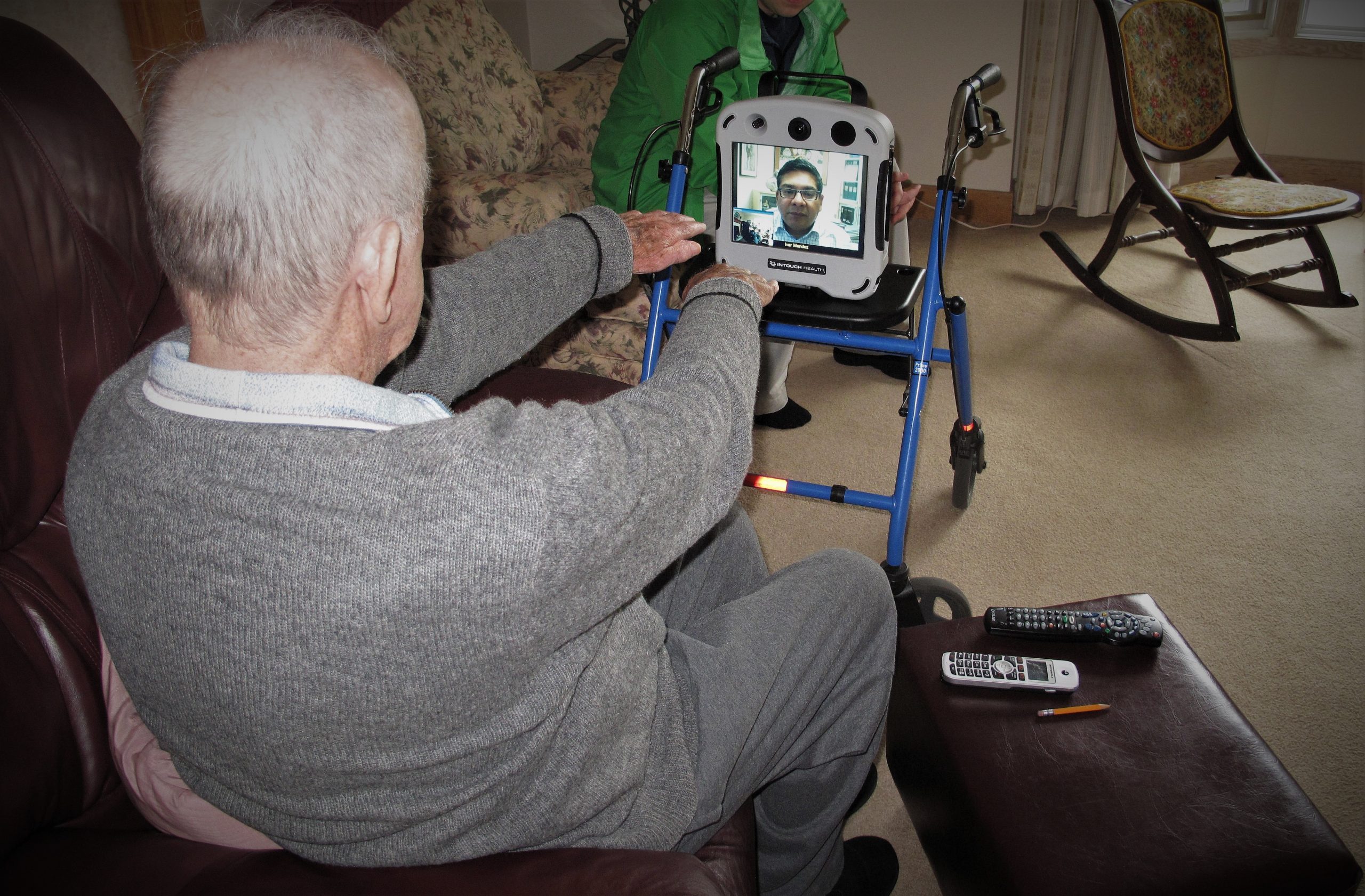 Since November 2018, Parkridge Centre (PRC), a 230-bed long term care facility, has been part of a pilot project to determine the feasibility of using remote presence technology to assess, triage, and manage acute care and decrease the need to transfer residents to the hospital. In the first year alone, the use of the robot resulted in a 65% reduction in the rate of hospital transfers.

During the time of COVID-19, it is imperative to decrease the risk of exposure to COVID-19 for the resident and the whole facility. By using remote presence technology, the residents can receive the care they need, without having the additional risk if they were to go to the emergency department.

Beyond acute care, the robot is also used for specialist consultations and to support rehabilitation for the residents at Parkridge.