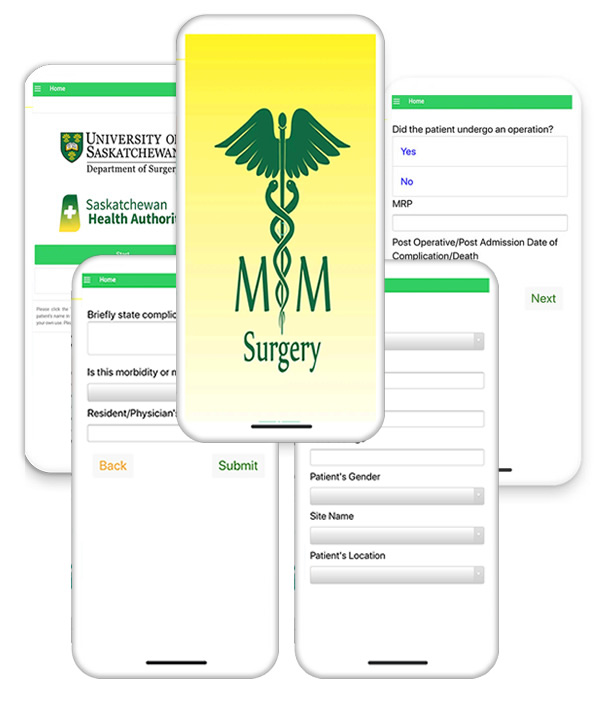 M&M Surgery
Tracking accurate and timely data on Morbidity and Mortality (M&M) is an important component of reviewing difficult surgeries and challenging cases and identifying systemic issues. M&M rounds are vital for ongoing quality improvement and enhanced patient safety.
The Department of Surgery has developed an M&M app that streamlines the data collection and makes it easy for Surgeons to complete these reports on a smartphone. It only takes about 1-2 minutes to enter the M&M data safely and securely.
Publications
View Publication: Advancements in M&M Tracking.