Remote Presence Robots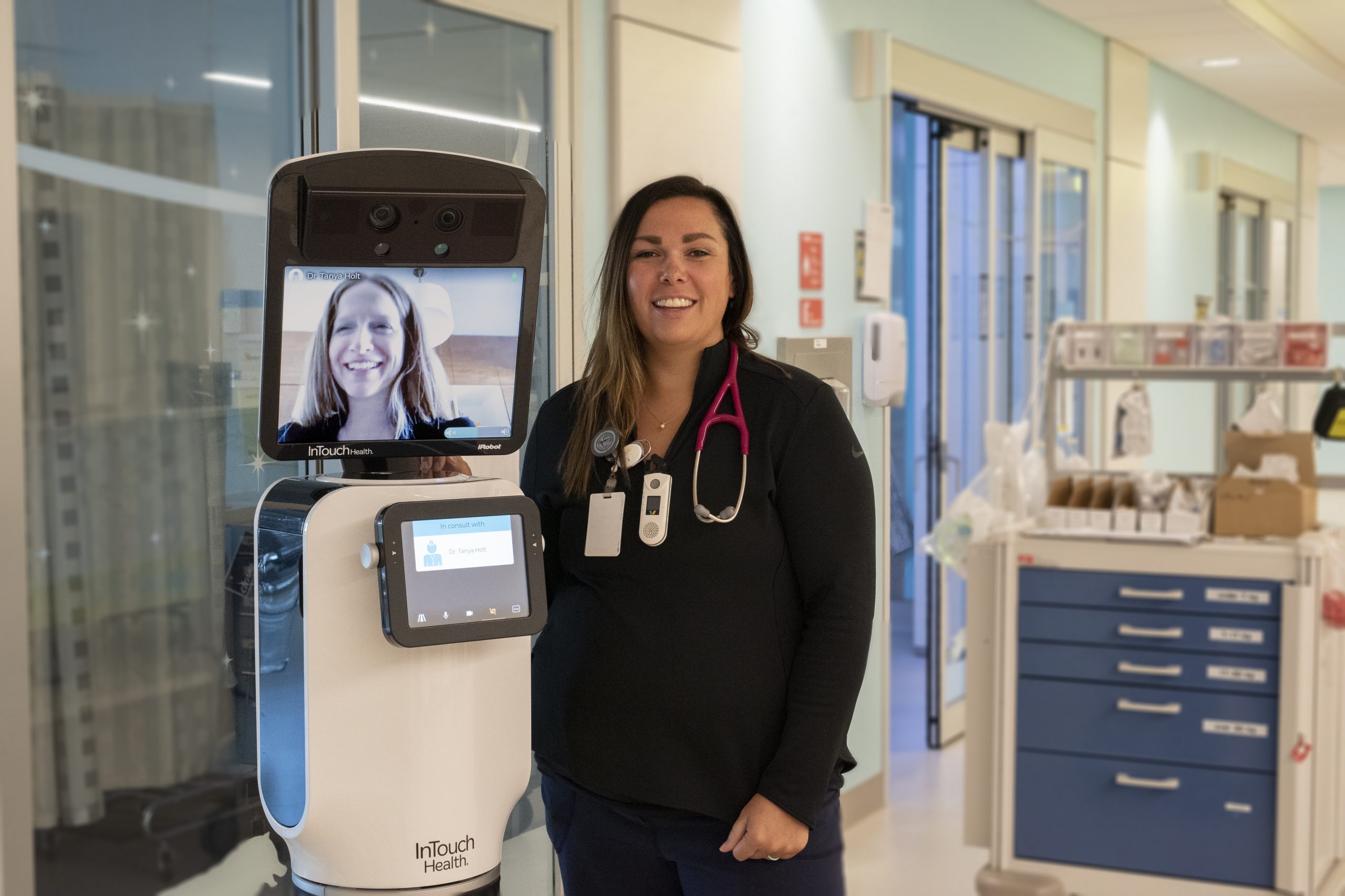 Our remote presence healthcare model is an innovative way of providing healthcare services across Saskatchewan, and can be recreated across Canada and beyond. The adaptive nature of the remote presence technology increases point-of-care access to physicians and other healthcare providers, allowing for a wide range of services to be delivered to patients in the most appropriate setting.
The versatility of the devices is an important aspect of the remote presence healthcare model, but the essential basis of this model of care is relationship building and community engagement. Extensive engagement is done in each community or site before the technology is deployed, and the community's identified needs act as the primary driver for the services provided. We also place a lot of value on the importance of fostering relationships between the remote providers and the providers at the local sites.
We recognize that every community or facility is different, and our remote presence technology serves as an optimal platform that can improve access to necessary healthcare services identified by communities, and promotes positive relationships between the virtual providers and the communities.
Our Technologies
Remote presence technology is a modality of telehealth that allows health care providers to offer virtual services to patients from a distance, with the sense that they are "present remotely".
We work with a range of remote presence devices, from dedicated telehealth tablets and sensor technologies to robots that can navigate the clinical environment autonomously.
Remote presence providers can connect to the technology from anywhere there is an internet connection using a computer, tablet or phone, which offers providers the flexibility to connect at any time. Having autonomous control of the high-definition cameras, including pan-tilt-zoom functions, facilitates meaningful interactions with the patient, the local providers, as well as other family members in the room. Use of peripherals, such as a stethoscope, otoscope and dermatoscope, pulse oximeter and many other sensor devices, allow for enhanced physical examinations to be performed.
We also are leading the way in North America as the first center to use a telerobotic ultrasonography system. Sonographers are able to perform remote ultrasounds using a remote robotic ultrasound imaging system.