Robots and Covid-19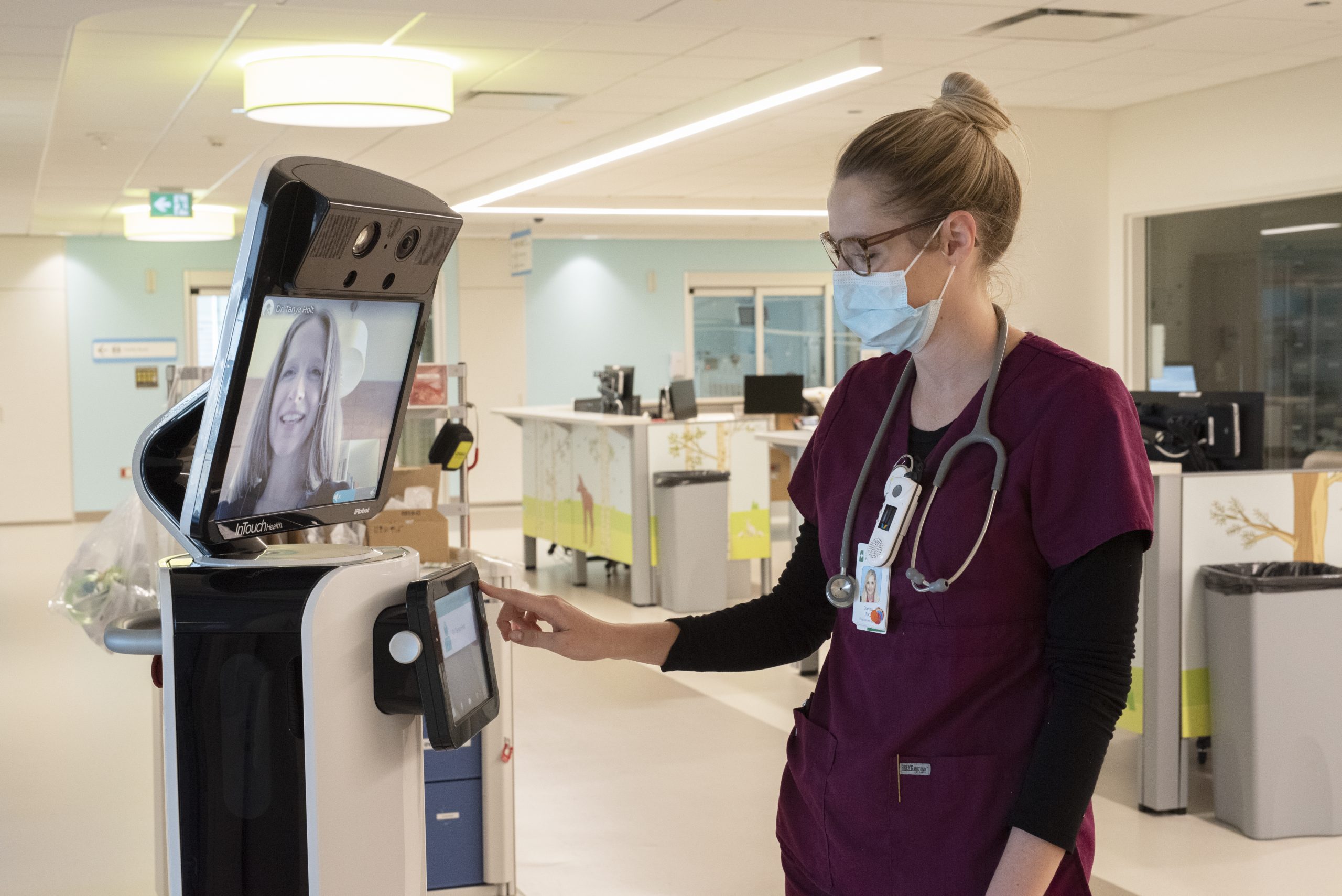 With years of experience working with remote presence robotics technology in Saskatchewan, we are well positioned to respond to help with the fight against COVID-19. In addition to the robotic devices deployed in Indigenous Communities in the north and in Long Term Care Facilities, we have established two virtual PICUs in Prince Albert and Regina, as well as in the pediatric emergency department at the new Jim Peterson Children's Hospital.
We are monitoring the situation in Saskatchewan closely, and are ready to deploy devices to COVID centres and field hospitals at a moment's notice.
Our technology helps keep everyone safe. Patients are able to access care where they are, decreasing the need to travel, and health care providers can decrease their risk of exposure while also reducing the use of personal protective equipment.