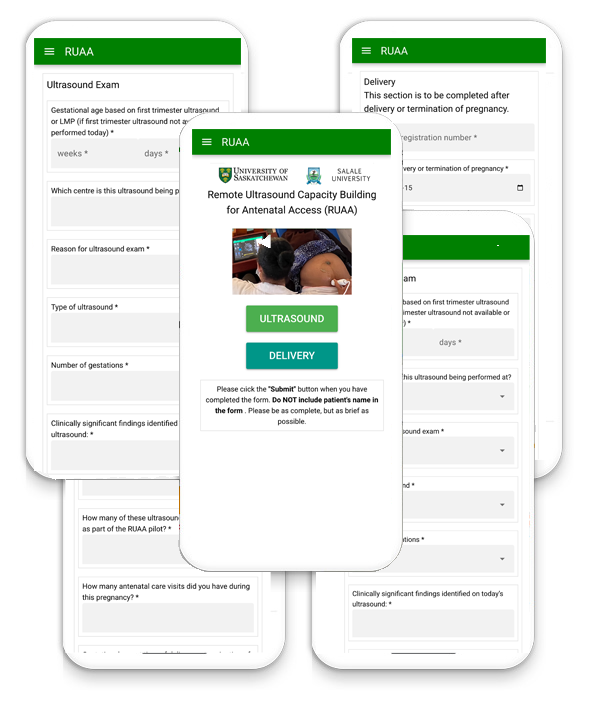 Remote Ultrasound Capacity Building for Antenatal Access (RUAA)
The expertise developed in Saskatchewan on virtual care solutions over the past decade has been applied to an innovative program for prenatal care in Ethiopia. The Remote Presence Robotic Program under the leadership of Dr. I. Mendez has pioneered the use of telerobotic ultrasound technology to provide ultrasonography to underserved communities in Saskatchewan.
With the partnership of the Government of Ethiopia, Salele University in Ethiopia and the Canadian NGO Canadian Physicians for Aid and Relief (CPAR), the Saskatchewan team established a rural prenatal ultrasonography program in Ethiopia. Midwives were trained by obstetricians to use a portable digital platform with videoconferencing capabilities. Obstetricians supervised the midwives in performing the ultrasound exams and was available to provide real-time support and ongoing feedback on image acquisition and interpretation through the teleultrasound platform.