Workplace Harassment Research Project
Intervening in Workplace Harassment with Participatory Theatre
Currently, Dr. Elizabeth Quinlan and her team are conducting follow up interviews with those who participated in the workshops and the forum theatre presentations.
In the fall of 2021, front line Saskatchewan health care workers as well as representatives from CUPE or SEIU-West who represent them, participated in our forum theatre presentations, entitled...
Healthcare: CODE BLUE (video trailer)
Healthcare: CODE BLUE was a series of FREE interactive theatre presentations exploring the prevention and resolution of workplace harassment. They took place on Zoom from Nov. 30 to Dec. 6, 2021.
At each 90-minute presentation, professional actors with Mixed Company Theatre presented dramatized scenes based on workplace harassment faced by front-line health care workers in Saskatchewan.
Participants were invited to discuss the scenes and were also given the opportunity to step into the action themselves, to intervene and explore changes in the action – all in a safe, fun, and inspiring space.
The goal of these interactive theatre presentations was to explore the underlying structural causes of and possible solutions to workplace harassment. They are part of an ongoing research project approved by the University of Saskatchewan. 
For more information on this research project, please explore this website and/or email: WH.researchproject@usask.ca. 
Our interactive theatre presentations are part of a tradition called "Forum Theatre."
Forum theatre is an interactive approach that engages the audience in developing real-time strategies for dealing with social and personal dilemmas.
In a forum theatre presentation, a story representing a social problem, such as workplace harassment, is created and then rehearsed and performed by professional actors. A trained Forum Theatre facilitator then prepares and encourages audience members to replace the actors on (the virtual) stage and to change the story in a constructive way. The story is then presented again -- only this second time, the audience members can intervene in the story, if they wish, as "spectactors," to test alternative endings.
Through open and supportive Forum Theatre facilitation, audiences are able to imagine, propose, and test strategies with one another in a safe, fun, and inspiring space.
Mixed Company Theatre, our partner in this research project, brings more than 30 years of experience in forum theatre. It has been producing innovative, socially relevant drama as a tool for positive change since 1983.
For more information on Mixed Company Theatre's use of forum theatre, please visit:
https://mixedcompanytheatre.com/forum-theatre/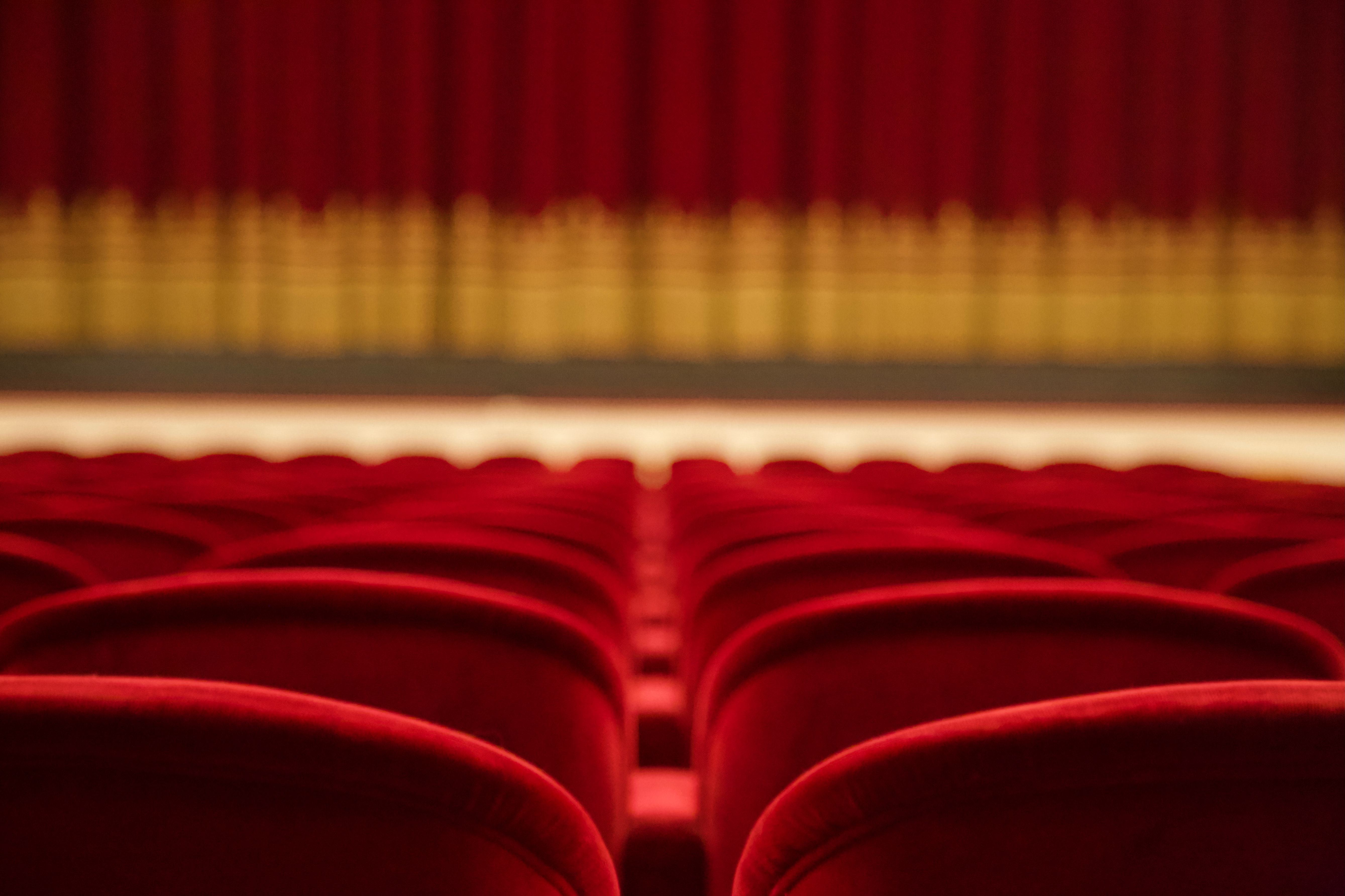 The purpose of this research project is to use the techniques of participatory theatre to explore the prevention and resolution of harassment in the workplaces of Saskatchewan's health care workers. 
Over the course of several months in 2021, we held a series of five online workshops with front line health care workers in Saskatchewan. These workers were members of CUPE 5430 and SEIU-West, our partners in this research study. 
These workshops used theatre-inspired techniques to explore workers' experiences with workplace harassment. Using their expert knowledge as health care workers, workshop participants co-created multi-character scenarios depicting harassment to investigate what prevents well-intentioned people from changing the structural conditions that give rise to the harassment.
The workshops were led and facilitated by members of Mixed Company Theatre: Theatre for Social Change, using Zoom videoconferencing technology.
Based on the experiences explored in the workshops, Mixed Company Theatre then produced scripted dramatic scenarios of workplace harassment. All identifying information was removed from the dramatized scenarios they created.
The dramatizations were then performed by professional actors in a series of online forums. These interactive theatre presentations, called "Healthcare: Code Blue" were held in late November and early December, 2021.
See the CURRENT PHASE tab for more information on the Healthcare: CODE BLUE sessions and how to participate.
For more information, please explore our website and/or email WH.researchproject@usask.ca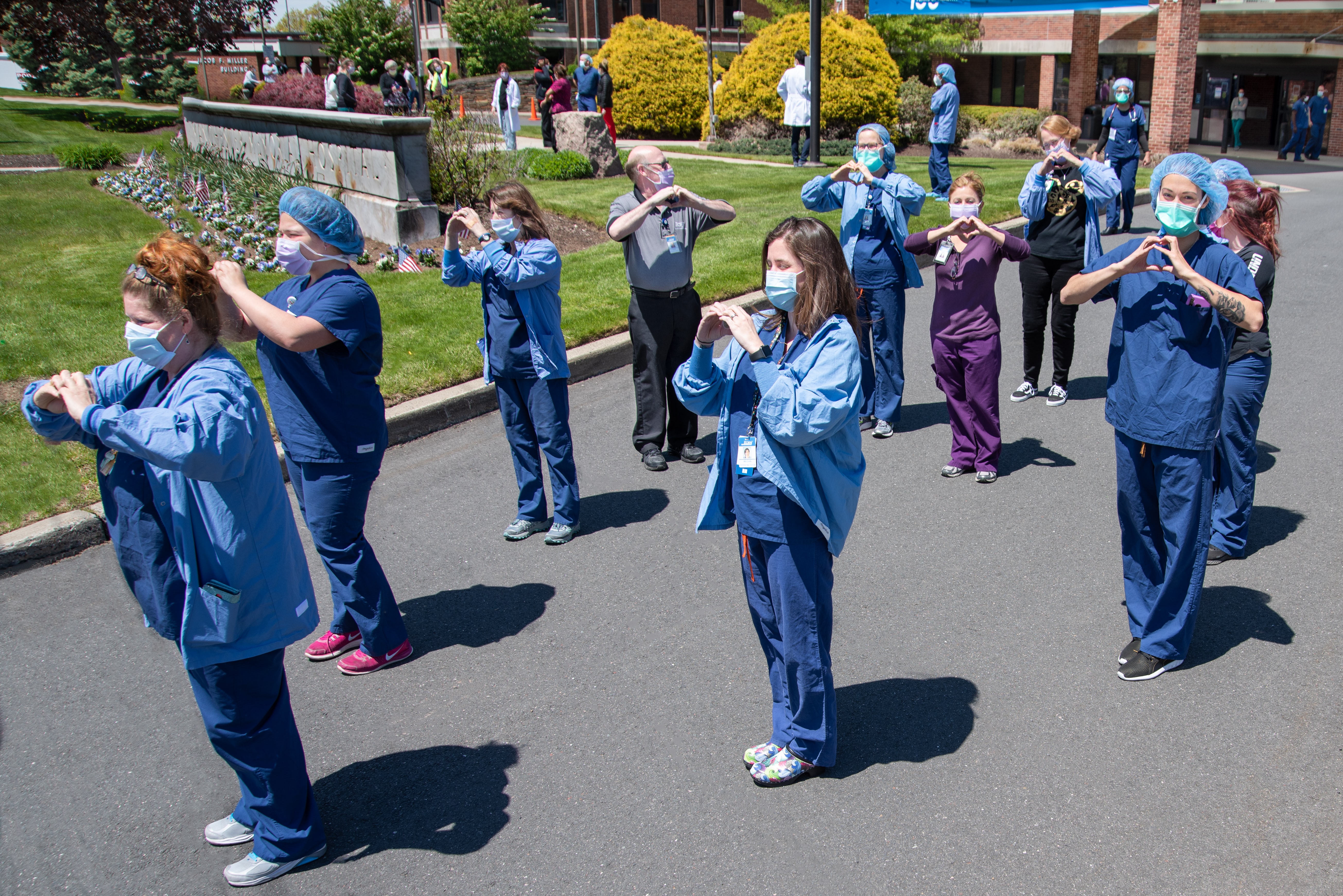 Healthcare: CODE BLUE was written by Luciano Iogna and directed by Simon Malbogat of Mixed Company Theatre.
At each 90-minute presentation of Healthcare: CODE BLUE, professional actors with Mixed Company Theatre presented dramatized scenes based on workplace harassment faced by front-line health care workers in Saskatchewan. These scenes were inspired by a series of workshops held earlier this year with a group of front line health care workers in Saskatchewan. These workers were members of CUPE 5430 and SEIU-West, our partners in this research study. 
The interactive theatre presentations, also called "forums," were led by Simon Malbogat, who is a trained Forum Theatre facilitator. Following each performance, he led a discussion, and then invited audience members to try entering the dramatized situations themselves, to give participants the opportunity to intervene in the action and to explore alternative actions and reactions.
Healthcare: CODE BLUE - story synopsis
Care Aide Susan is new to working in a Long-Term Care Home and finding it difficult to keep up with the rapid changes, lack of training, and constant criticism from supervisors. Pressure to return to workduring sick leave puts Olivia in a difficult situation - having to choose between her health and her job. Can you find new ways for these frontline workers to catalyze long-term, systemic change in their workplace and the health sector at large?

Content Warning: Depictions of verbal workplace harassment.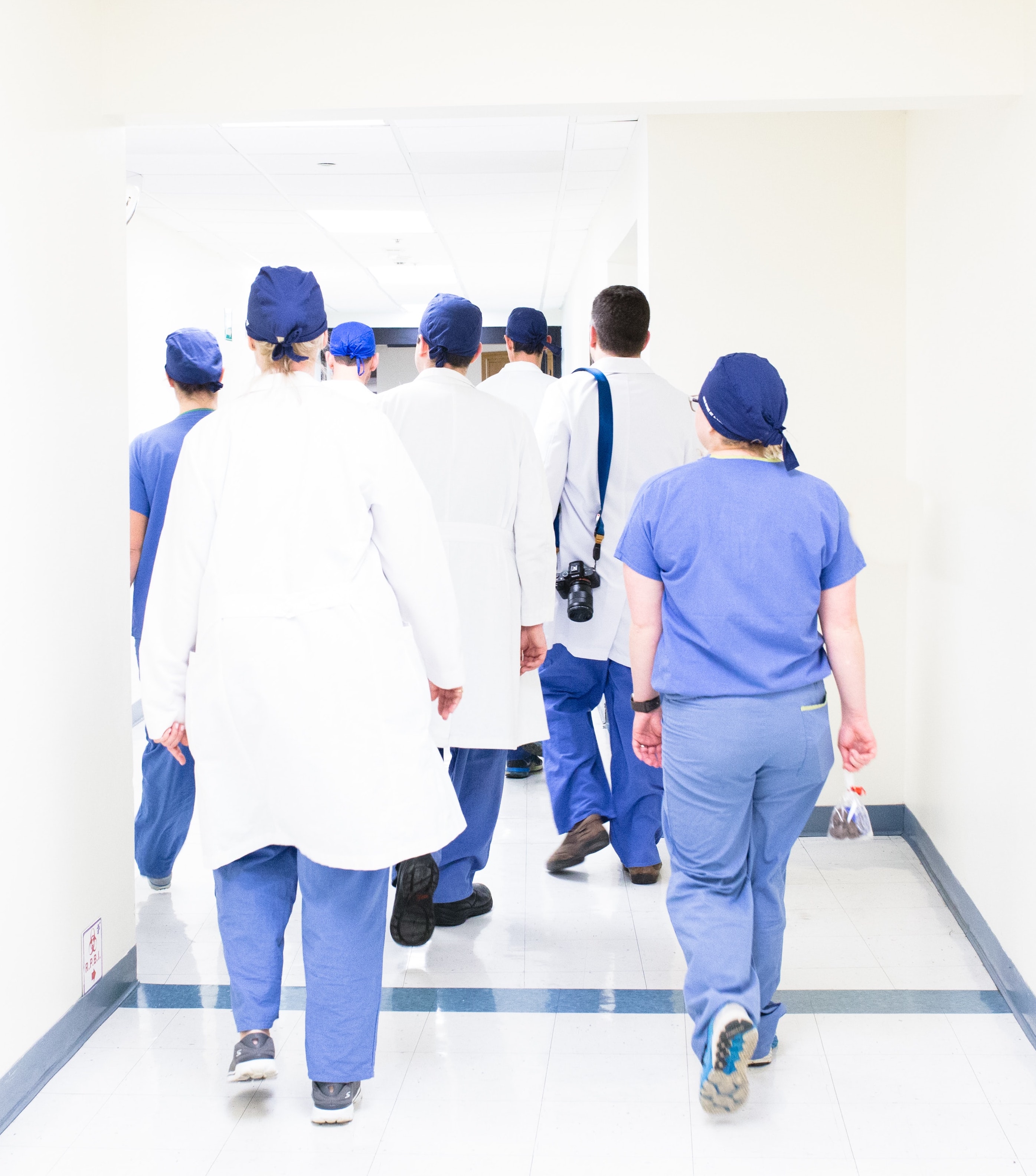 Mixed Company Theatre, our partner in this research project,
presents the following creative team for Healthcare: CODE BLUE:
Luciano Iogna, Playwright

Luciano Iogna has been a professional Theatre practitioner for almost 45 years and for over 35 years has specifically worked using Theatre for Social Change. Luc has had the privilege to work across Canada and internationally with diverse cultures as a facilitator, actor, writer, director and instructor; working with Labour, institutions, government agencies, schools and communities.

Simon Malbogat, Director

Simon Malbogat co-founded Mixed Company Theatre in 1983 and has been the Artistic Director since 1989. In 1992 Mixed Company Theatre became a CTO (Centre for Theatre of the Oppressed). Simon has over thirty years' experience as a director, dramaturg, teacher, actor, and workshop facilitator. Teaching highlights include University of Toronto, Concordia University, York University, Humber College, Brock University and Queen's University. Simon has facilitated hundreds of workshops for youths and adults in Europe, South America, USA, and Canada and has facilitated over 1,000 Forum Theatre presentations. Simon has led workshops in Turkey, Brazil, Finland, and the Ukraine. In Toronto, Simon has been involved in developing the arts in the community with programmes for families, women, seniors, youth, and persons with disabilities.

 

 

Heather Cherron, playing Tina and Olivia

Heather Cherron has been acting, facilitating, and writing for Mixed Company Theatre for 25 years as an associate artist. During this time, she was part of the cast of DISS, which was nominated as an ensemble for a Dora Mavor Moore Award for outstanding performance in a theatre for young audiences' production. This year she was able to combine her love of Theatre of the Oppressed with her advocacy for Injured Workers in the direction and co- creation of three short pieces for Dan's School of Drama and Music: Drama 239 at Queens University. Her song, "Bills to Pay" has been heard at various events for the USW, 15 and Fairness, Injured Workers and is the official theme song for "Precarity U" which recently received honorable mentions in the NYC Labor Film Festival.


Mercy Cherian, playing Susan

Mercy is a multi-disciplinary artist with many interests.  She recently appeared in the TV shows "In the Dark", "My Perfect Landing", "Ghostwriter" and "Condor".  In theatre she had the great pleasure of working with Mixed Company Theatre in the creation of an LFT back in April.  At Theatre Passe Muraille, she played Linda in "Life Assignment", and directed "Ninety". She co-wrote and acted in the sold out production of "We The Men", directed the sold out production of "Matt and Ben", and was nominated with a Dora for the ensemble piece "Hogtown".  She finished filming the web series finale for "The Isolationists" and recently wrote and had a live reading of her piece "When Meen means More than Just Fish" through Cahoots Theatre. She heartily thanks all involved with Mixed Company.

Madeleine Brown, playing Patty

Madeleine Brown is a Toronto-based playwright and actor who grew up between Peterborough, Ontario and Edinburgh, Scotland. Her last three comedies debuted at the Toronto Fringe Festival including a sold-out run of Patron's Pick winner, Everyone Wants A T-Shirt!. She has previously received NOW Magazine Awards for Outstanding Ensemble and Individual Performance, is an alumna of the Loran Award, and was an inaugural Nightwood Theatre Young Innovator. In 2020, she was named one of two recipients of The Ellen Ross Stuart "Opening Doors" Award. This winter, she returns to Outside the March's international hit improvised telephone play The Ministry Mundane Mysteries as Inspector Brown. Madeleine volunteers with L'Arche Toronto and plays euphonium in the Swansea Community Concert Band. She also serves as Theatre Direct's Company Producer.

 

Tony Babcock, playing Rick

Tony Babcock is an award-winning actor, director & acting coach who has worked in the entertainment industry for over 20 years. Tony has worked on multiple shows with Mixed Company Theatre both in-person and virtually for the past 10 years and really believes in the power of Theatre for social change.His work spans theatre, voiceover, film/tv and improv. He has a recurring role on The Cartoon Network's BAKUGAN, recently starred in the new comedy series LEADING DAN, and was in NYC at the Tribeca Film Festival for his movie Bunker Burger with Veronica Mars' Enrico Calontoni. Tony also runs IYA Studio for Actors, combining acting with improv and life coaching. IYA offers weekly classes, weekend intensives, guest workshops, 1:1 coaching and online masterclasses worldwide.

 

 
The Principal Investigator/ Supervisor of this research project is Dr. Elizabeth Quinlan, Associate Professor in the Department of Sociology. She is also an associate member of the University of Saskatchewan's Women's and Gender Studies program.
Her research explores the intersection of the sociology of gender, work, and health, and focuses on contemporary and historical topics broadly related to the sociology of care. She is interested in the concept of care as both a fundamental need and the basis of social relations -- exploring the systematic ways in which care is allocated to those who need it and how the responsibility for care is assigned in society. 
In her projects, Dr. Quinlan uses participatory research strategies that engage participants from the outset in creative and imaginative ways, through to innovative knowledge translation techniques that allow her research to reach people from all walks of life.
To help ensure her research results reach well beyond the academic community, Dr. Quinlan embeds her research work in a network of partnerships and collaborations with community organizations, including labour unions, health advocacy organizations and the Community University Institute for Social Research.
"I am guided by a vision of sociology as a vehicle for promoting a caring society."
- Elizabeth Quinlan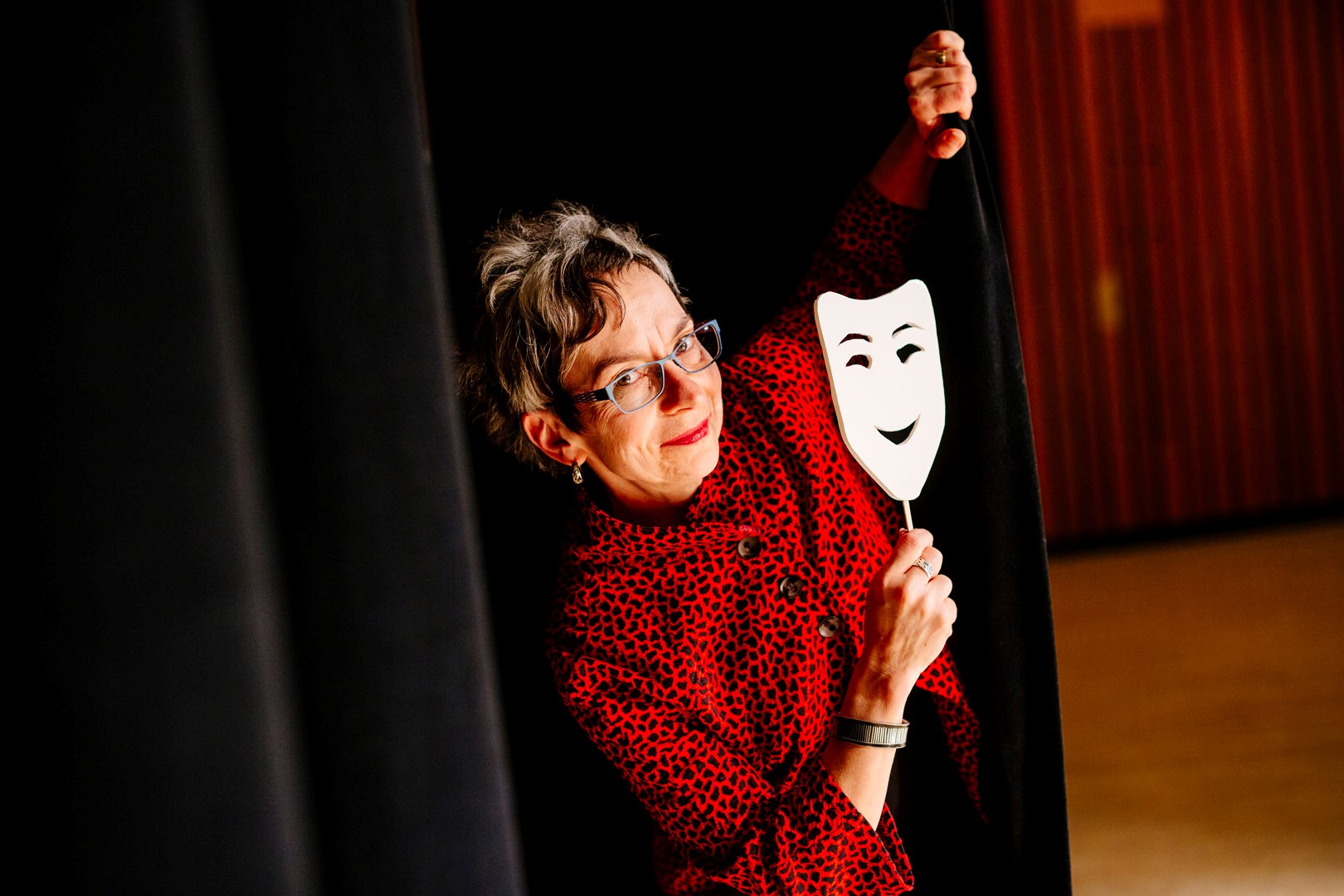 More about Elizabeth Quinlan...
Dr. Quinlan received her B.Sc. in Mathematics from the University of Saskatchewan in 1993. She received her M.A. in Curriculum Studies from the Ontario Institute for Studies in Education and University of Toronto in 1997, with a thesis on Women's Participation in Canadian University Mathematics Programs. She received her Ph.D. in Interdisciplinary Studies from the University of Saskatchewan in 2004. Her dissertation, Gendered Determinants of Job-related Training Participation in Canada, won a UofS Graduate Thesis Award in the Professional and Applied Social Sciences.
In 2017 she received a national award for equity and justice from the Canadian Association of University Teachers (CAUT) in recognition of her work supporting fair hiring practices and combating sexual violence.
In 2021, Dr. Quinlan, along with Dr. Susan Robertson, Dr. Isobel M. Findlay and Dr. Beth Bilson from the University of Saskatchewan, and Dr. Ann-Marie Urban from the University of Regina, won the SAGE Prize for Innovation and Excellence for their paper, "Ameliorating Workplace Harassment among Direct Caregivers in Canada's Healthcare System: A Theatre-Based Intervention."
For more information on that award, see: "USask researchers awarded SAGE Prize for Innovation and Excellence." 
CBC Saskatoon Morning guest host Jennifer Quesnel interviewed Dr. Elizabeth Quinlan about the "Healthcare: CODE BLUE" interactive theatre presentations.
CBC Saskatoon Morning interview with Dr. Elizabeth Quinlan
A project is taking a dramatic approach to exploring workplace harassment in health care. Guest host Jennifer Quesnel speaks with Elizabeth Quinlan, associate professor in the Sociology Department at the University of Saskatchewan who is in charge of the project.
Originally aired on CBC, Nov. 29, 2021


Article by Shannon Boklaschuk about the Healthcare: CODE BLUE workshops