Dr. Maureen G. Reed
Distinguished Professor and Assistant Director - Academic
School of Environment and Sustainability
Specialization: Sustainability, science and society
Research interests include:
Environmental Governance
Sustainability science
Practices of conservation
Sustainability of Rural and Indigenous Communities
Feminist and Gender-based Analysis
Social dimensions of climate change adaptation and resilience
Forestry, Model Forests, Biosphere Reserves, National Parks
Professor Maureen Reed was born in British Columbia. She received a Bachelor of Science (Honours) from the University of Victoria, a Master of Arts from the University of Toronto, and a PhD from the University of Waterloo. She is currently Professor at the University of Saskatchewan. Professor Reed began her academic career in 1991 at the University of British Columbia, Department of Geography. In 2000, she moved to the University of Saskatchewan. Professor Reed is particularly concerned to explain how rural communities practice sustainability and demonstrate resilience in the face of both rapid and slow-moving environmental, social, economic, political and cultural change.
Professor Reed teaches in the graduate program of the School of Environment and Sustainability (read more here).
Select Recognitions Include:
University of Saskatchewan, Buffalo Circle, Ally.
School of Environment and Sustainability Student Association (SENSSA), Student's Choice Outstanding Teacher Award (inaugural award).
Distinguished Professor, University of Saskatchewan.
Canadian Association of Geographers, Award for Scholarly Distinction in Geography
University of Saskatchewan, Distinguished Researcher Award.
YWCA-Saskatoon Women of Distinction Awards, Lifetime Achievement Award.
University of Saskatchewan, Distinguished Graduate Supervisor Award.
Teaching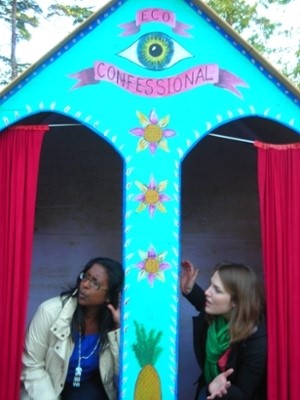 Dr. Reed views her role as a learning facilitator who is responsible for organising course materials so students can maximize their own learning. She believes that students should be responsible for their learning while instructors provide tools and strategies to help them succeed. Maureen promotes constructive and informed analysis, critique, and synthesis. She encourages all students to participate with her in creating a safe and respectful learning environment. According to Maureen, one of the joys of working in SENS is to bring knowledge and methods from the natural and social sciences together to understand human-environment relations. Increasingly, her team is learning how to engage with multiple ways of knowing within and outside the academy. She seeks projects that bridge these dimensions and use class time to explore both their foundational and practical differences as well as arguments and strategies for their synthesis.