The built environment - buildings, roads, water and wastewater systems, and other infrastructure – is a result of choices in planning that can help or hinder the physical, social, spiritual and cultural wellbeing of communities. In our working group, we use interdisicplinary approaches to explore planning choices and decisions to improve community health and wellbeing.
Past Events
Building the Future: The Built Environment in Saskatchewan First Nation & Métis Communities Symposium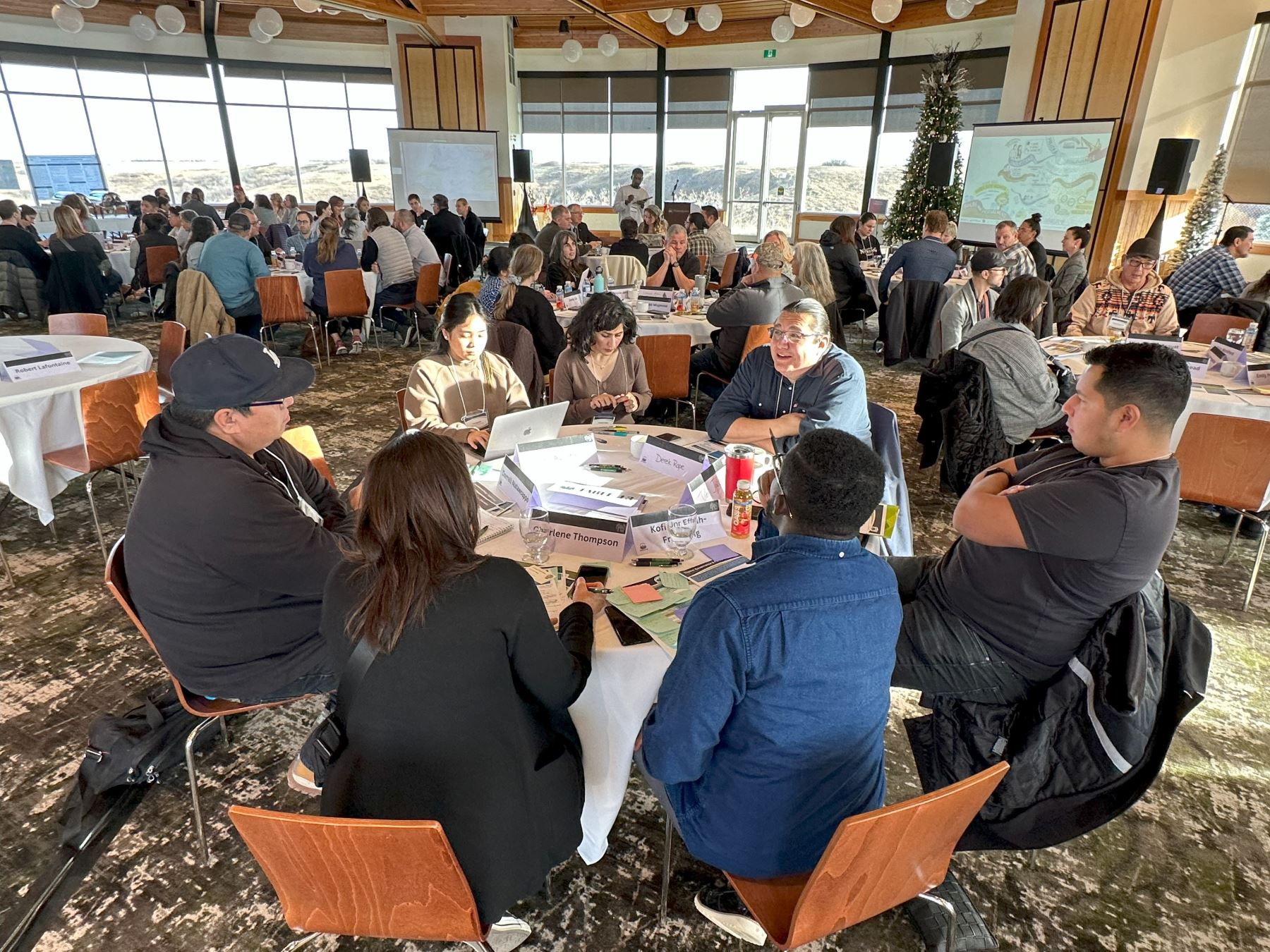 The meeting was a forum for researchers, industry partners, and local/provincial/federal policy writers to listen to First Nations and Metis community members about their lived experiences and preferred pathways for changing the built environment that reflects Indigenous ways. Working together, we will develop a framework for housing that includes policy and governance, training and transition of housing managers, asset management including housing inventory, maintenance and renovations, and new builds and procurement. This will be developed with community members.
We aimed to provide meaningful engagement between First Nations and Metis community members, home builders/engineers, policy makers, and researchers working on housing and the built envrionment.
Let's Talk!
Do you want to share housing success stories from your nation? Contact us! Meetings can done be in-person, or virtually through phone or zoom.