About the Chair

Through collaboration and common action, the co-chairs and partners are developing programs of knowledge co-creation and exchange that explicitly support biocultural diversity and sustainable development. These progams create avenues for reconciliation and the renewal of respectful and responsible relationships between Indigenous and non-Indigenous peoples and institutions.
Our aims and objectives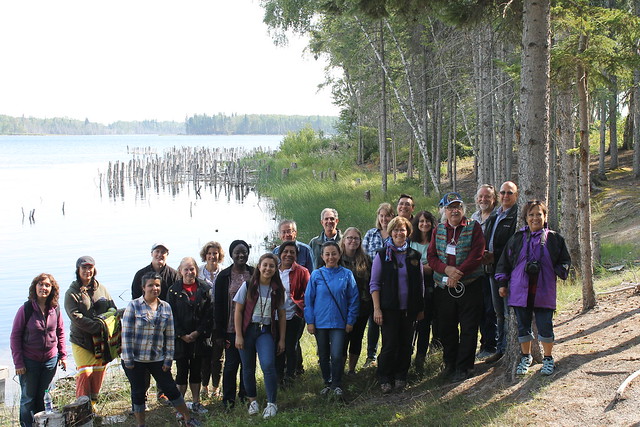 The primary aim of the Chair is to promote biocultural diversity and sustainability through community-based, participatory action research and knowledge exchange. 
With our community, NGO, and university partners in Canada, Latin America, and South Africa, we will:
Document and address the opportunities and challenges related to biocultural diversity, sustainability, and gender equality;
Demonstrate innovations in sustainability adaptations, practices, and governance founded on knowledge co-production "that draws on the full range of scientific, traditional and Indigenous knowledge in a trans-disciplinary way" (UNESCO MAB Strategy 2015-2025); and
Enhance mutual understanding and relations among partners and between elders and youth through knowledge co-production, sharing, learning, and education.
Our work looks to co-produce, exchange, and mobilize knowledge in support of Indigenous and rural livelihoods, economies, and governance arrangements. We maintain a strong focus on youth participation and the changing roles of men and women. We demonstrate how Indigenous and Western knowledges and institutions can work together to promote productive and biodiverse landscapes and territories - doing so through the use of common learning platforms, international exchanges, and by sharing innovative ideas across networks of knowledge and practice.