Practices of Governance for Environmental and Social Sustainability
Biosphere Reserves
Co-building sustainability and reconciliation – A Connection event in Canada
From June 19-June 22, 2017,  biosphere reserve practitioners from across Canada met with their Indigenous partners, academics, and governing representatives to better understand what reconciliation with Indigenous peoples might mean and how they could engage in activities of reconciliation.This is a priority for biosphere reserves that serve as model regions for sustainable development and bicultural diversity.
During the meetings, there was lots of meaningful discussion, quiet reflection, good food and fellowship, and some lighter moments demonstrating our friendship and commitment to one another. We also discussed how to conduct research in a way that is meaningful and effective for community and academic partners. Results of this conference, including a plan for action, will be available in a formal report in August 2017. This video was taken at the end of the first day.
We thank the Social Science and Humanities Research Council and other partners for financial and logistical support for this event.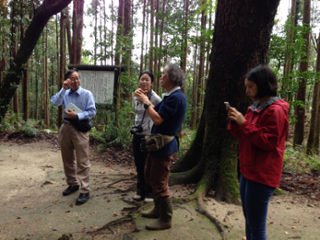 What are Biosphere Reserves?
Biosphere reserves are organizations designated under the Man and Biosphere (MAB) Program of UNESCO. They are dedicated to being model regions for sustainable development and seek to engage local citizens and scientists in new approaches to sustainability practice and sustainability science. In 2016, the World Network of Biosphere Reserves adopted a new strategic plan dedicating biosphere reserves to supporting international protocols and initiatives such as the Convention on Biological Diversity and the Sustainable Development Goals.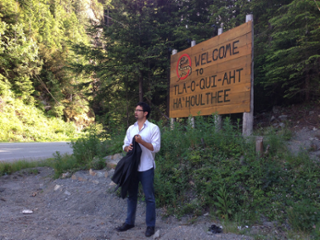 Canada has 18 biosphere reserves. Each is a community-based organization working with citizens, scientists, governments, First Nations, and the private sector on diverse conservation and sustainability issues. Maureen and students have studied the governance structures of biosphere reserves and have worked to strengthen the capacity of biosphere reserve organizations through social learning and networking strategies.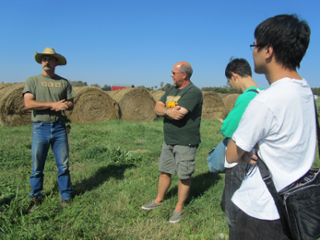 In addition, Maureen worked with SENS and the Redberry Lake Biosphere Reserve to help refine a field course in the biosphere reserve that is now a requirement for students in the MSEM program.
Models of Forestry Governance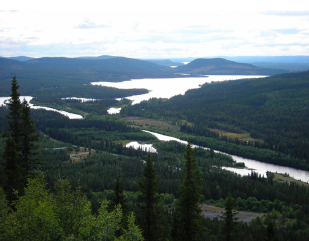 How do local communities get involved in decisions about how public forests get managed in Canada? Since more than 90% of Canada's land base is publicly owned, it's important to ask what roles the public can and should play in determining the how this important public resource is managed. Additionally, Canada has committed itself to "sustainable forest management" – a concept that includes responsibilities for supporting fair and equitable decision-making processes.
We study different models of public involvement in forestry including Model Forests, community forests, and public advisory committees about forestry.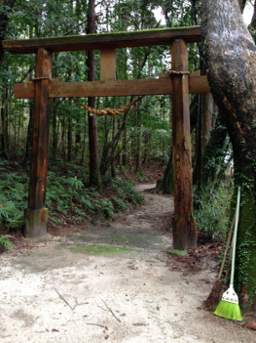 In 2016, we are conducting a national survey of public forestry advisory committees, community forests and model forests to understand how people get involved in decisions about forest management and how satisfied they are with their involvement. We are paying particular attention to gender and to the role of Indigenous peoples in these arrangements. Some people are conducting research comparing forest management in other countries.
Check out the work of John Boakye-Danquah, Bimala Khanal, Sarah Welter and Dr. Felicitas Egunyu.
Resilience for Environmental and Social Sustainability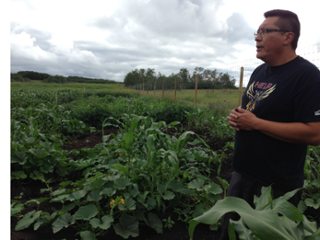 Climate change. Social change. Political and economic change. These changes face rural communities and resource sectors across Canada. Communities and agencies are expected to demonstrate their resilience in the face of such changes. How can we build adaptive capacity in ways that are respectful and constructive? Can we harness scientific, local and Indigenous knowledge to encourage "sustainable and equitable" adaptation?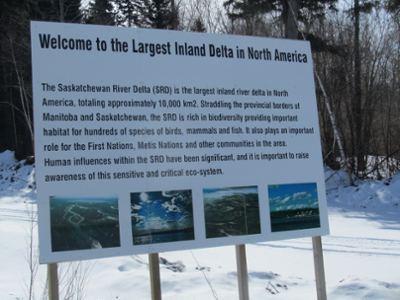 Students working in agencies and communities across Saskatchewan and Canada are addressing these broad questions. In Cumberland House, we are contributing to a large-scale project examining the effects of long-term fluctuations in the water levels of the Saskatchewan River Delta for the wildlife, hydrology and livelihoods of residents living in Cumberland House.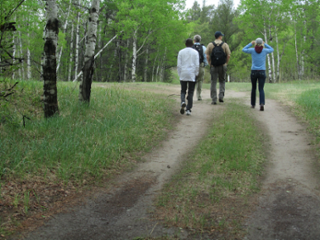 In Beardys and Okemasis First Nation, we are examining how a First Nations community is planning for rapid environmental change – in this case, forest fires – in ways that account for cultural values and local knowledge. This is part of a pilot study that we hope to expand to consider, more broadly, the social dimensions of climate change. We are also expanding our view of resilience, examining at a national level, how forest fire agencies across the country are interpreting new demands for fire protection and management, and their readiness to meet those demands.
 For more on these projects, see work by Sandra Betancur and Razak Abu.