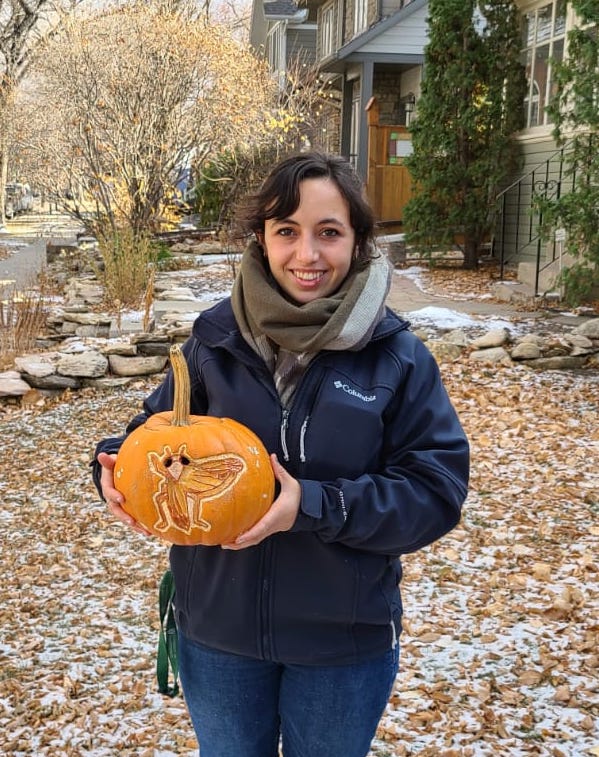 Berenice is from Argentina, where she obtained her degree in Biology at the University of Buenos Aires (UBA). Her research is focused on the interactions between bacterial pathogens, plants, and insect vectors. Her primary research system is Aster Yellows phytoplasma and the Aster leafhopper (Macrosteles quadrilineatus). Her work examines multiple plant and crop species including: canola, wheat, and barley, various wild asters, and the model plant Arabidopsis. She is also part of the organizing committee of Arthropodata (Twitter: @arthropodata), a seminar series for arthropod enthusiasts.
---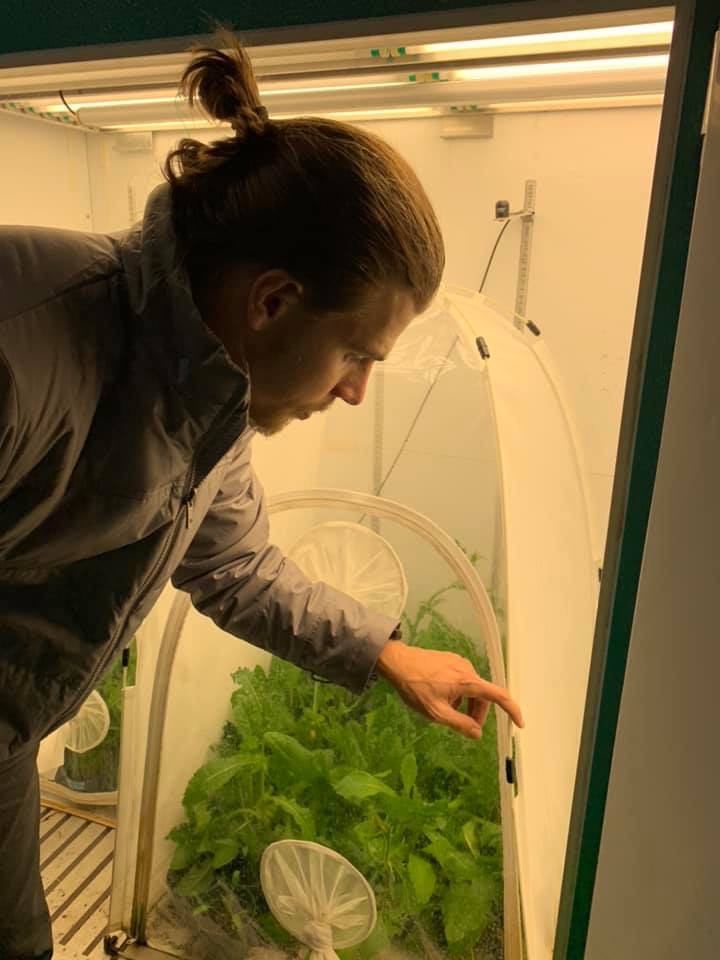 Caleb Bryan is a graduate of the University of Central Arkansas. He completed a BSc in Biology, focused on insect behavioral ecology, and is currently pursuing an MSc in plant science. His project, investigates the effects of stress on plants, insects, and their interactions. This project covers a wide variety of topics including how plant stress changes bumblebee foraging ecology, to the role of the microbiome in mediating heavy metal toxicity in native pollinators. Caleb is an active collaborator with teams at the Canadian Light Source and heavily invested in pursuing new techniques for investigating plant-insect ecology.
---
Samantha earned her BSc in Biology from the University of Saskatchewan. As a student, she worked in our lab on a project studying pollinators in faba bean. After graduating, she joined our lab as an MSc student. Samantha's research focuses on the community ecology of pollinators with respect to field and wetland margins in crop lands.
---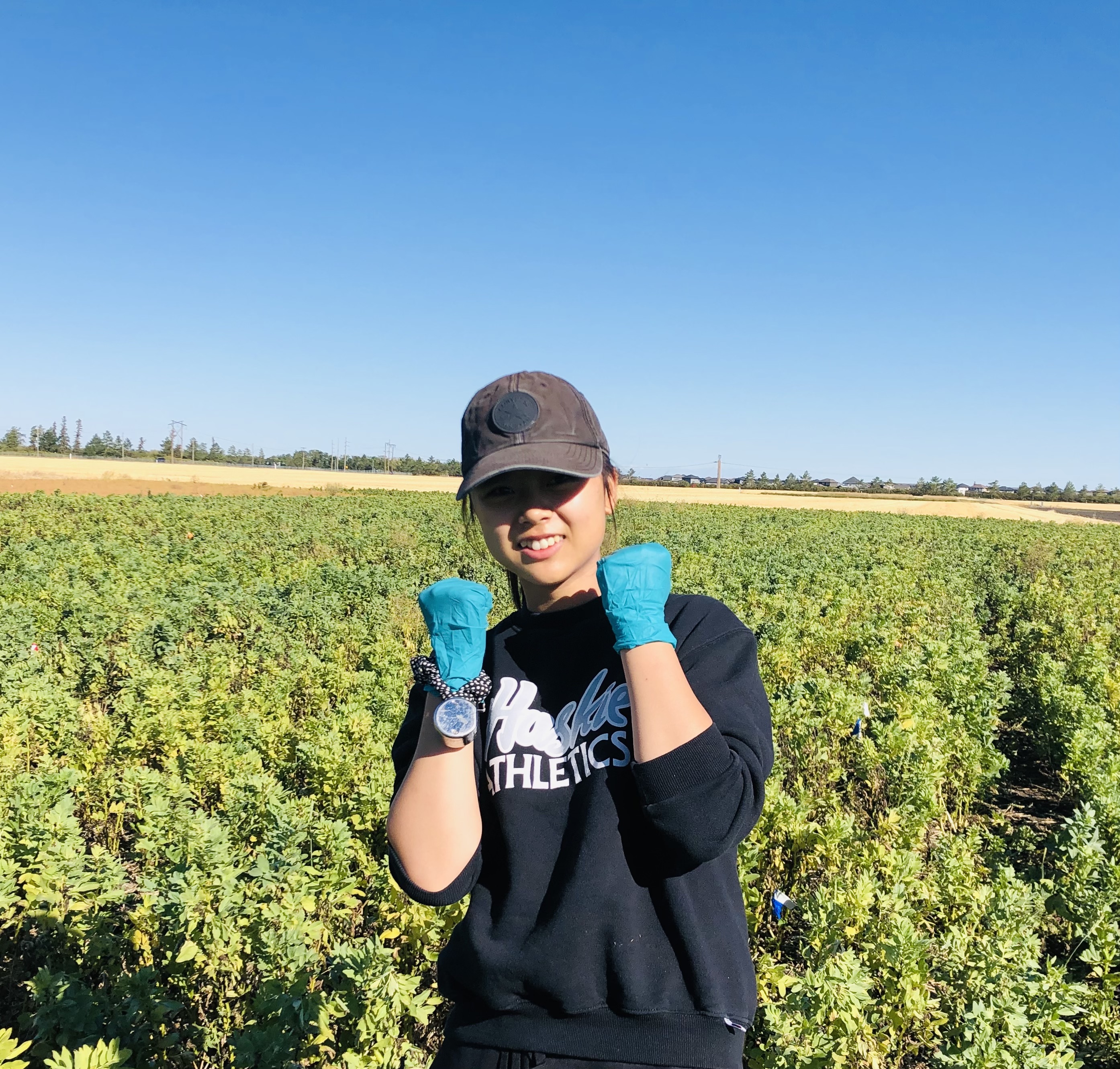 Ning earned her BSc in Crop Science from the University of Saskatchewan. During her studies, she worked in our lab helping to pin and process insect samples. After completing her degree, Ning joined our lab for her MSc. Ning's research examines the economic entomology of aphids and aphid vectored viruses in pulse crops.
---
Kristy Vavra Graduate Student , co-advised with Dr. Tyler Wist (AAFC)
Kristy is graduated from the University of Saskatchewan and did her undergraduate research in the Prager lab looking at how seeding rate and pollination interact in red clover. After a short break, she has joined our lab as an MSc student. Kristy's research, in collaboration with wheat breeders at the Crop Development Center and Agriculture Canada, examines new traits for resistance to Orange blossom wheat midge (Sitodiplosis mosellana)
---
Jacqueline Verhallen Graduate Student
Jacqueline's research examines pest management and plant-insect interactions in medicinal plants.
---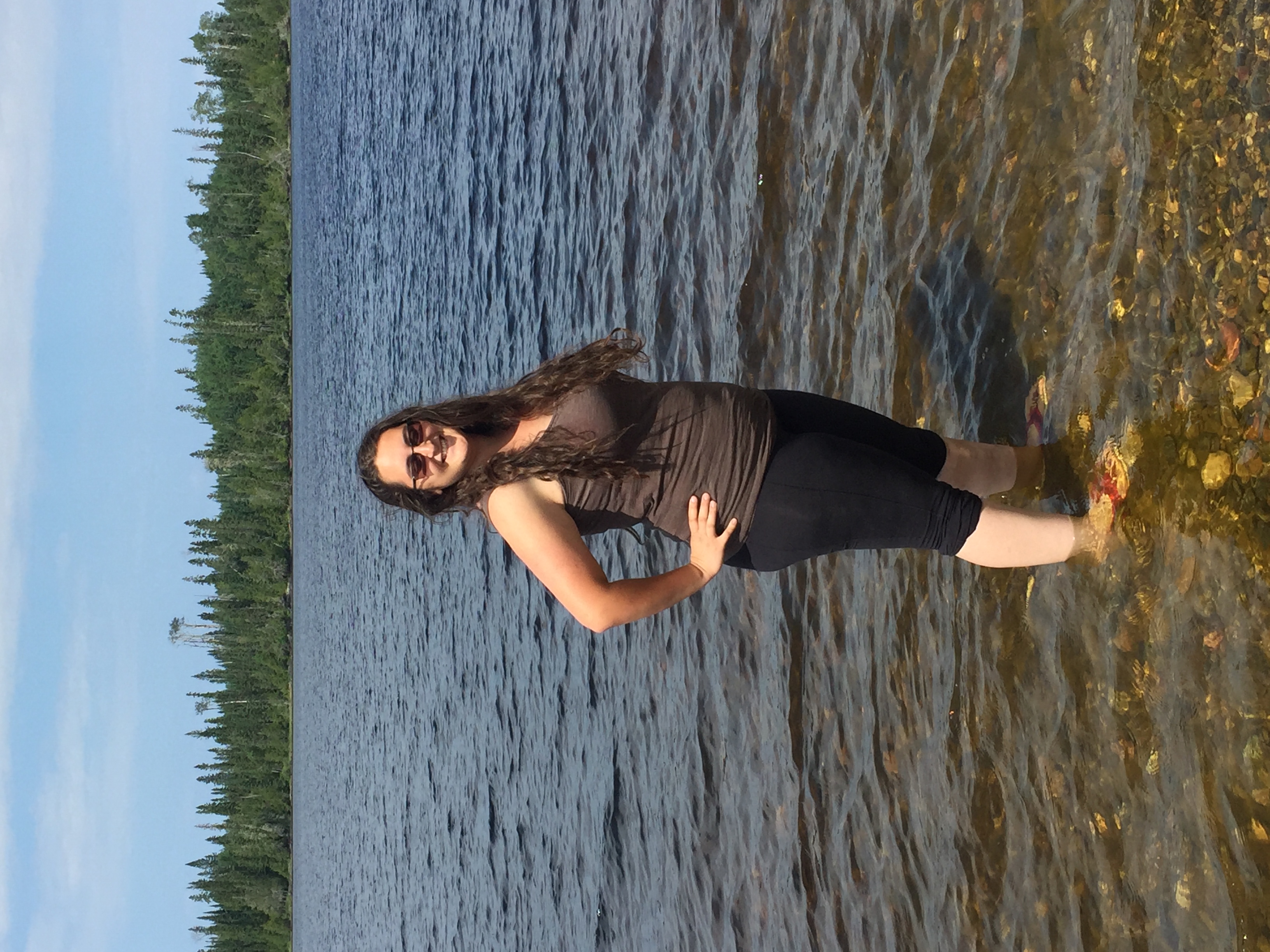 Georgiana Antochi-Crihan Graduate Student
Georgiana joined the lab from the University of Alberta where she both studied and worked. She is interested in many aspects of entomology. Her project investigates the biodiversity of ground-dwelling arthropods in natural and managed ecosystems.
---