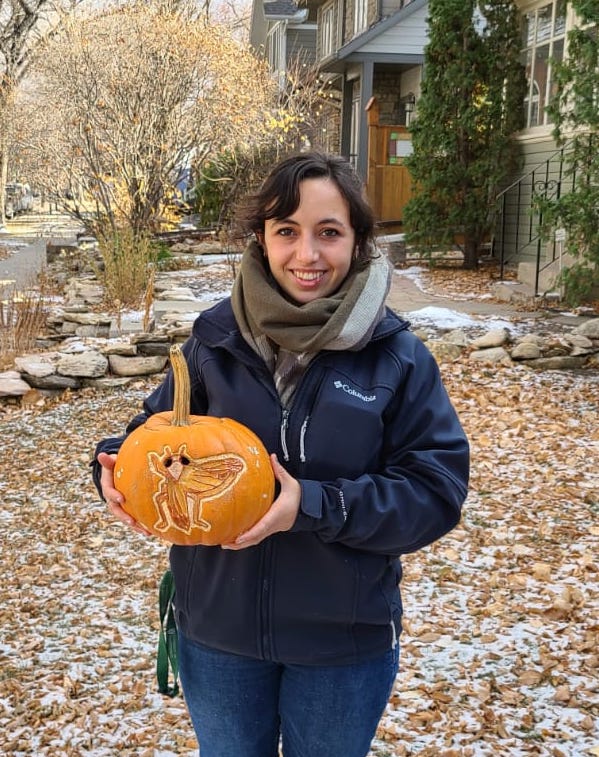 Berenice is from Argentina, where she obtained her degree in Biology at the University of Buenos Aires (UBA). Her research is focused on the interactions between bacterial pathogens, plants, and insect vectors. Her primary research system is Aster Yellows phytoplasma and the Aster leafhopper (Macrosteles quadrilineatus). Her work examines multiple plant and crop species including: canola, wheat, and barley, various wild asters, and the model plant Arabidopsis. She is also part of the organizing committee of Arthropodata (Twitter: @arthropodata), a seminar series for arthropod enthusiasts.
---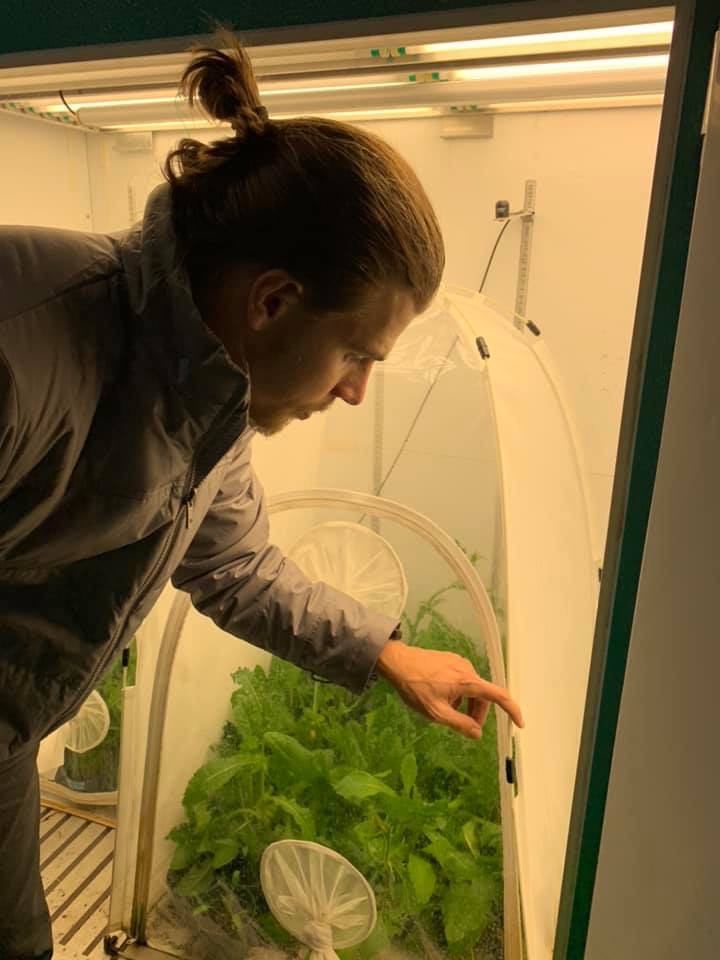 Caleb Bryan is a graduate of the University of Central Arkansas. He completed a BSc in Biology, focused on insect behavioral ecology, and is currently pursuing a PhD in Plant Sciences. His research, investigates the effects of stress on plants, insects, and their interactions. This project covers a wide variety of topics including how plant stress changes bumblebee foraging ecology, to the role of the microbiome in mediating heavy metal toxicity in native pollinators. Caleb is an active collaborator with teams at the Canadian Light Source and heavily invested in pursuing new techniques for investigating plant-insect ecology.
---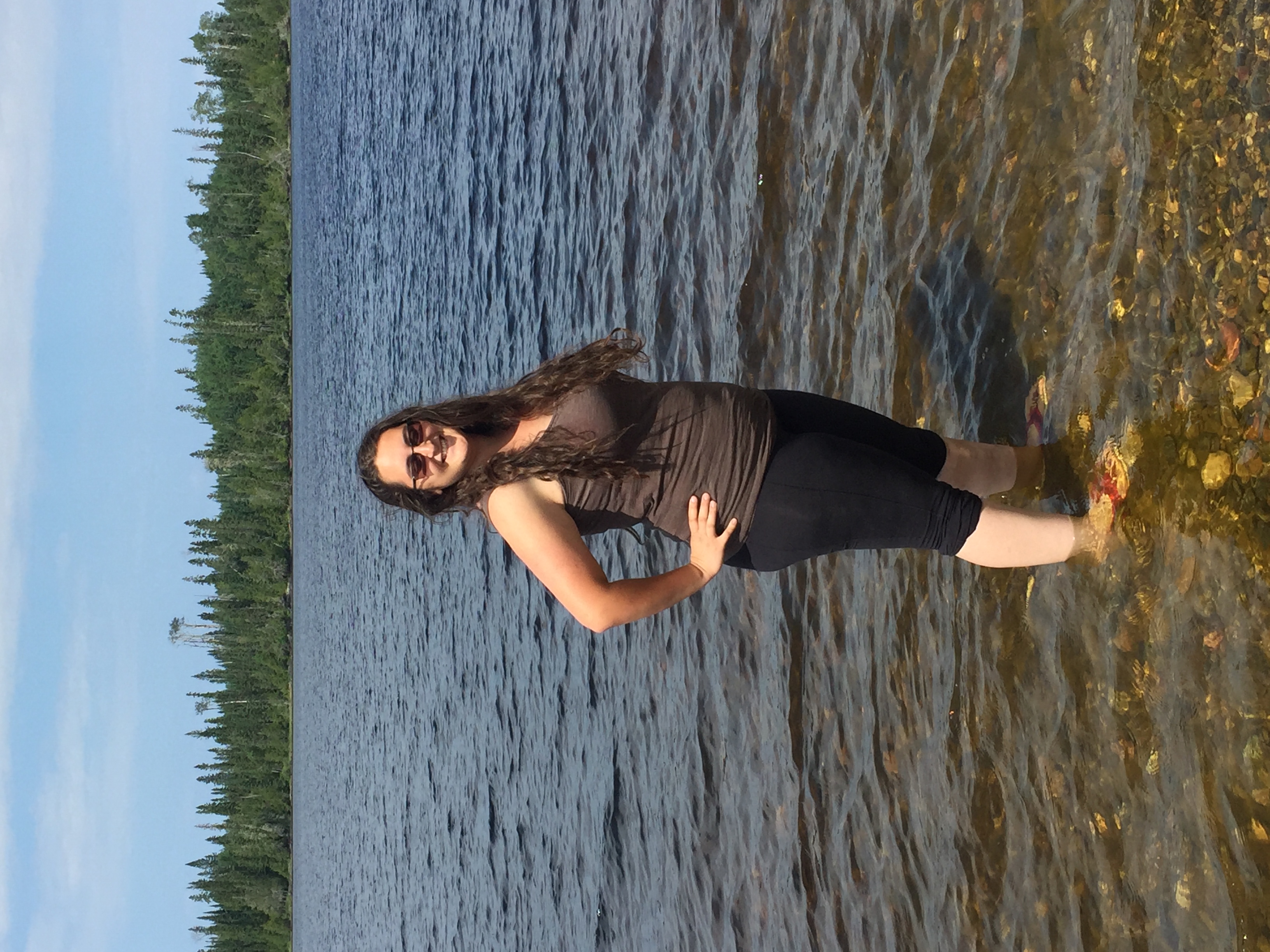 Georgiana Antochi-Crihan Graduate Student
Georgiana joined the lab from the University of Alberta where she both studied and worked. She is interested in many aspects of entomology. Her project investigates the biodiversity of ground-dwelling arthropods in natural and managed ecosystems.
---
Teresa is from Mexico where she completed a Bachelor's Degree in Biology at the Autonomous Metropolitan University. She is currently pursuing a Master's Degree in Plant Sciences. Her research is focused on developing tools for the management of Lygus bugs in fava bean. This project aims to address important issues in the biology and management of Lygus in faba.
---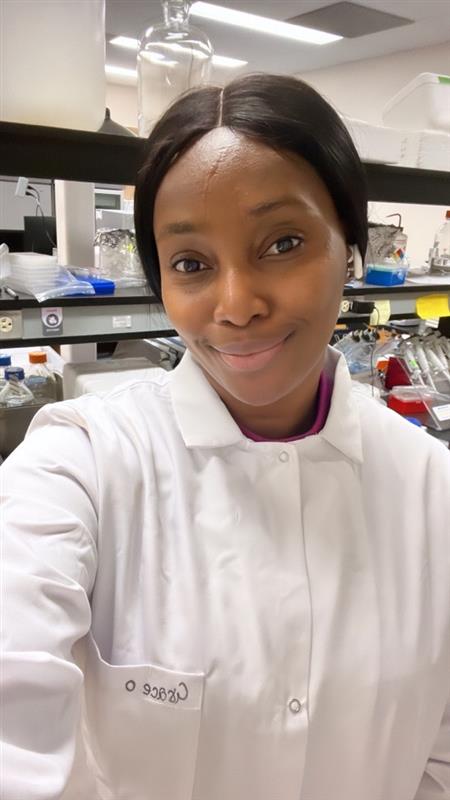 Grace Onu-Odey Graduate Student
Grace's research is in applied entomology and plant virology. Her work focuses on viruses infecting pulse crops which are transmitted by pea aphids.
---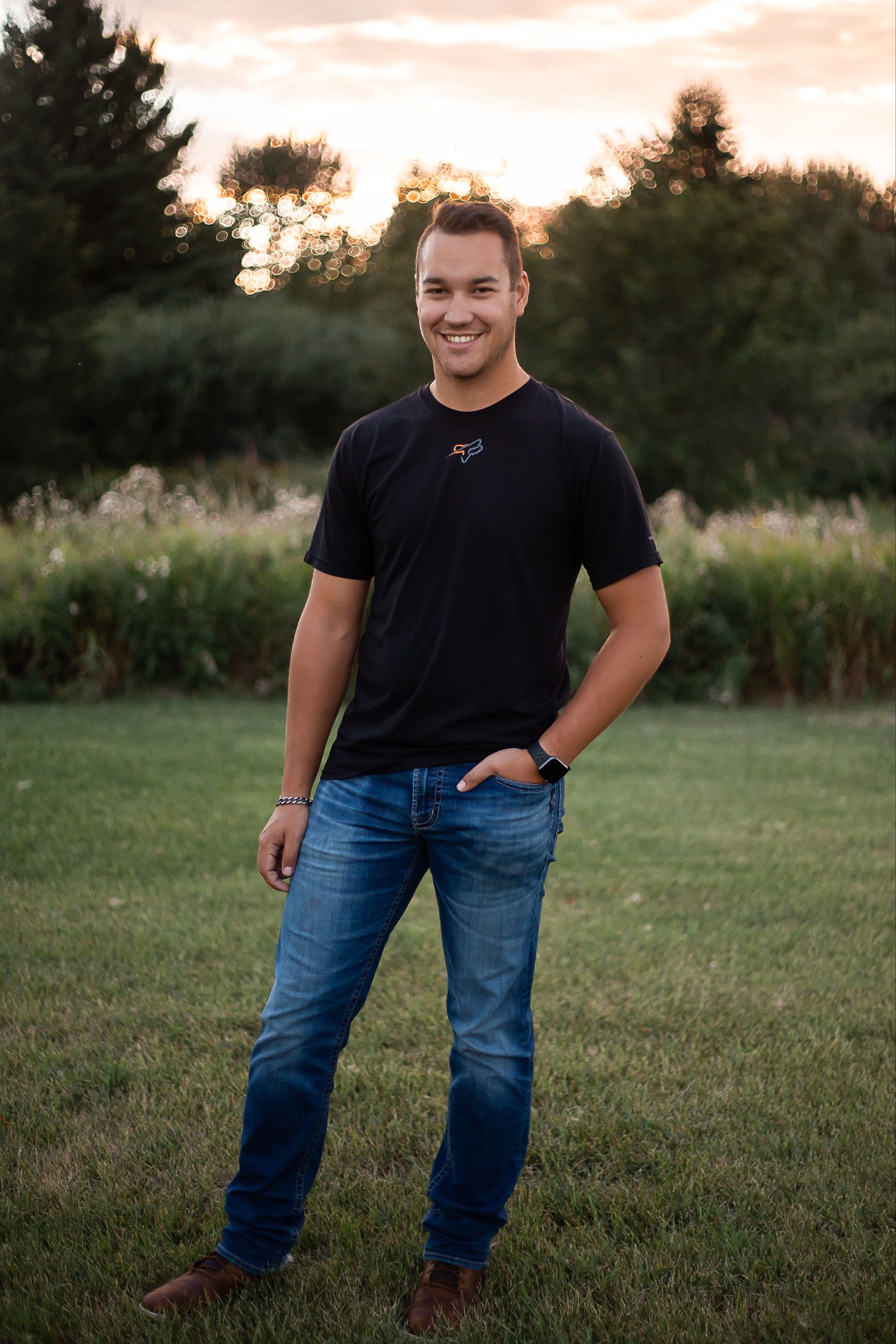 Tyler Hartl Graduate Student, Co-Advised with Dr. Tyler Wist, AAFC
Tyler's research examines how factors influenced by climate change such as temperature and drought influences pest ranges and outbreaks. He is particularly focussed on pea aphids.
---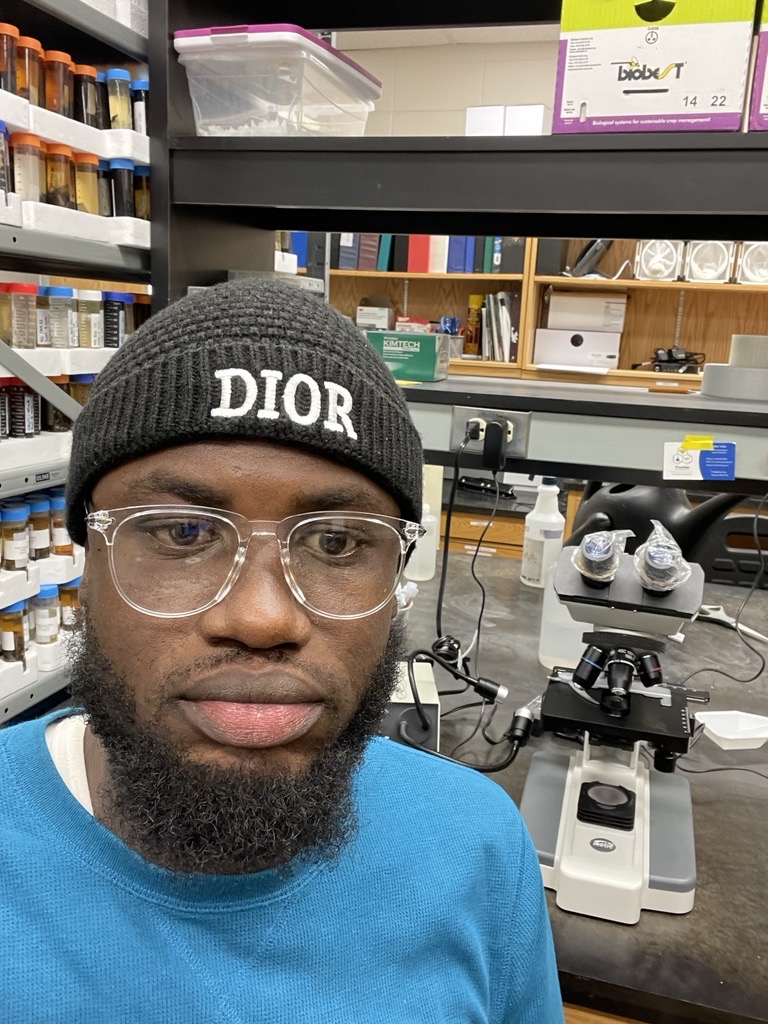 Sainey Ceesay Graduate Student
Sainey is from The Gambia, where he completed an advanced diploma in education at The Gambia College, School of Education, and a bachelor's degree in agriculture (with a specialization in animal sciences) at The University of The Gambia. He is currently pursuing a Masters Degree in Plant Sciences, and his research examines the role of diet on the insect microbiome.
---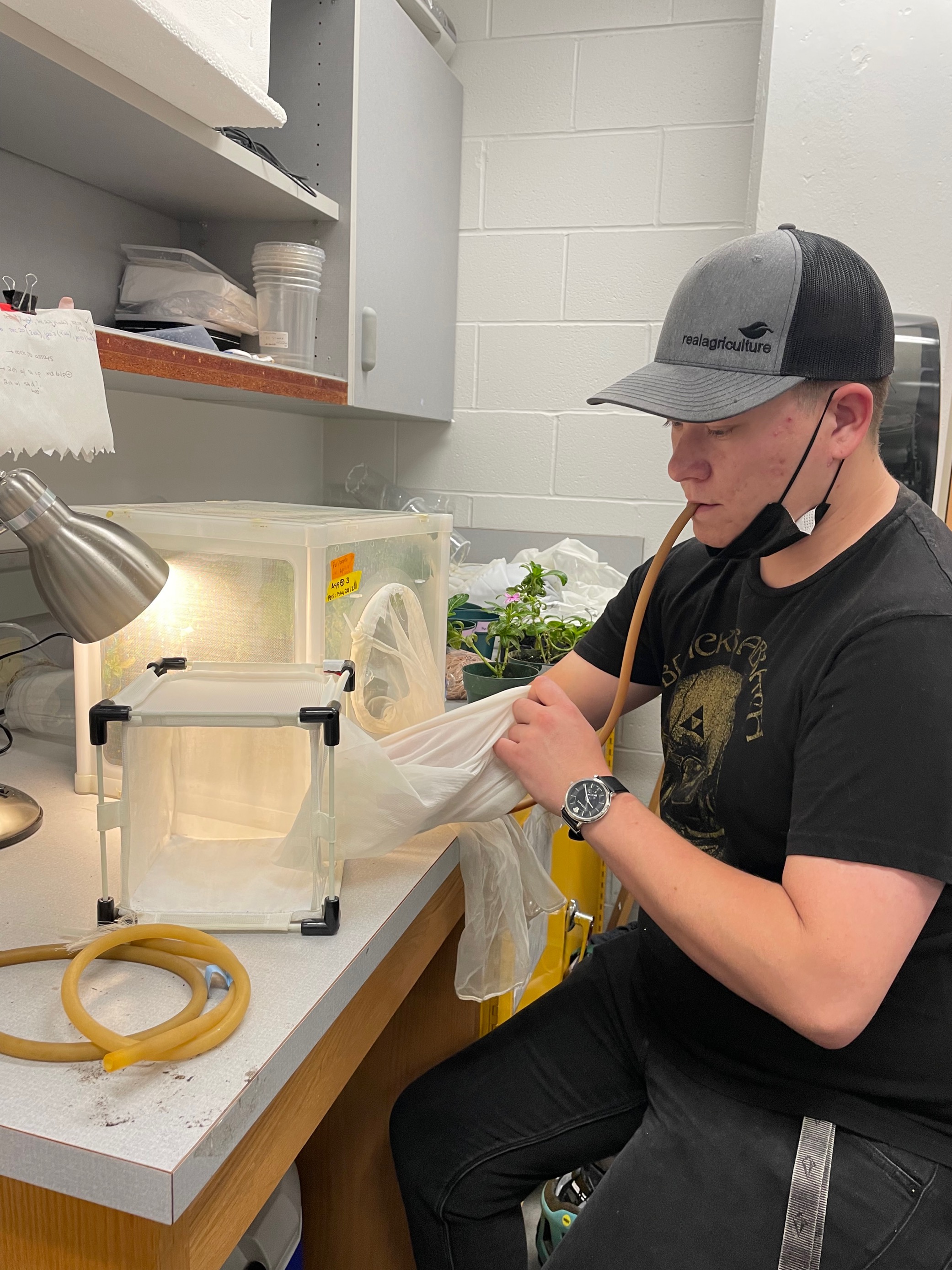 Jeremy is a graduate of the University of Saskatchewan where he completed a B.Sc in Agriculture, majoring in agronomy. His NSERC-USRA as well as his 4th year thesis research focused on plant-vector-pathogen interactions. He is now a M.Sc. student working on economic entomology of the lesser clover leaf weevil (Hypera nigrirostris) and their impacts on red clover (Trifolium pratense) seed production in the Canadian Prairies.
---