Industrial Partners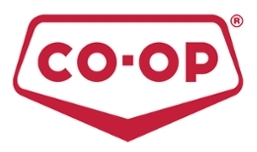 Federated Co-operatives Limited (FCL) is a diverse business operating in the agriculture, food, energy and home and building sectors. Based in Saskatoon, Saskatchewan, FCL is owned by independent retail co-operatives from across Western Canada that are committed to local investment, community mindedness and lifetime membership benefits. FCL is involved in wholesaling and manufacturing, including refined fuels and lubricants. It also provides administrative and marketing support to its member-owners. For more information, visit www.fcl.crs.

Wood employs around 31,000 exceptionally talented people throughout their global operations. Wood has 160+ years of history, operating in more than 55 countries and serve the Oil, Gas & Chemicals, Mining, Power & Process and Environment & Infrastructure markets globally. They offer offer consultancy, engineering, project management, operations and construction services, project delivery and specialised power equipment services to their customers worldwide. Wood's customers, in both the private and public sector, are among the world's biggest and best in their fields - BP, Shell, BR Petrobras, KNPC, Ontario Power Generation, GDF Suez, Sempra, ExxonMobil, Dow, Ineos Bio, EDF, U.S. Dept of Homeland Security, Hyundai, Ministry of Transportation, Rio Tinto, Northumbrian Water, Codelco, Chevron, K+S, Saudi Aramco, Petronas, Pemex, Marubeni Corporation, Duke Energy, to name just a few. Wood is proud of our their values: delivering on promises, developing full potential and doing the right thing. Wood is driven by delivering value to their shareholders, providing safe and sustainable project solutions for customers, developing the full potential of their people, and contributing to the communities they work in. 

Founded in 1909, United Farmers of Alberta Co-operative Ltd. (
UFA
) is one of Canada's larges​t and most dynamic co-operatives and has grown from a small-scale local co-operative into an extensive retail and commercial agriculture and petroleum operation with over 110,000 members. UFA is a progressive and diversified business that provides the products, services and solutions our members and customers in rural communities need to successfully run their operations. Although we have grown and changed over the years, at our heart we remain committed to rural life. That commitment inspires everything we do and is reflected in our vision, mission and values.