CREATE SAFER Team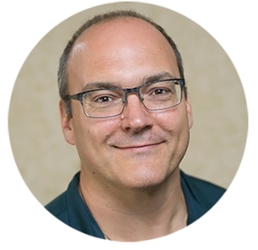 Lead PI, Dr. Steven Siciliano (steven.siciliano@usask.ca)
Dr. Sicliano explores how humans poison soil and how soil poisons humans. In Canada, soil cleanup guidelines protect the most sensitive organism at a site for a specific contaminant. For example, typically humans are very sensitive to polycyclic aromatic hydrocarbons (PAH) pollution, whereas soil nutrient cycling is sensitive for Total Petroleum Hydrocarbons (TPH). Thus, at a site contaminated with PAHs and TPH, the site would have to be cleaned up to protect humans and nutrient cycling if both receptors are present. As a result, improving policy and technologies in Canada requires that we investigate how humans and all other ecosystem components interact with, and are affected by polluted soils. Incidental ingestion of soil by humans is the primary exposure pathway by which polluted soils poison humans. And among soil biogeochemical cycles, the nitrogen cycle is proving to be the most sensitive to pollutants. Thus, he focuses on incidental soil ingestion and the soil nitrogen cycle to understand how human activities impact ecosystems and how these ecosystems impact human health.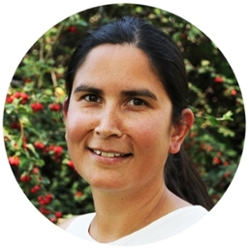 Dr. Melissa Arcand (melissa.arcand@usask.ca)
Dr. Arcand's research program focuses on investigating how root form affects soil biogeochemical function and the ultimate fate of root-derived inputs within and through soils in agricultural and natural ecosystems. She takes a plant trait-based approach to identify the mechanisms by which roots interact with the soil environment to influence plant productivity and soil processes important to global climate, such as the cycling of nitrogen and carbon and formation of soil organic matter. Her lab uses use a combination of stable isotope labelling of plants and techniques in soil microbiology and biochemistry to examine the microbial processing and fate of plant-derived inputs including root detritus and exudates through soil systems. An understanding of these mechanisms will inform the design of agricultural cropping systems that enhance soil resource use efficiency.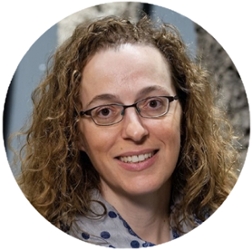 Dr. Angela Bedard-Haughn (angela.bedard-haughn@usask.ca)
In recent years, Dr. Bedard-Haughn has been working on several landscape-scale research projects including: effects of land use on pedologic properties and carbon and nitrogen dynamics in wetland soils, the influence of N-fixing pulse crops on carbon and nitrogen cycling dynamics in the Prairies, cryoturbation and the effect of soil organic matter quality on nutrient cycling and greenhouse gas emissions in the Arctic, and organic matter and nutrient characteristics of soils in an area of the Boreal Shield affected by smelter emissions.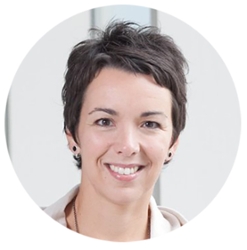 Dr. Natacha Hogan (natacha.hogan@usask.ca)
Overall, my research program investigates mechanisms underlying toxicity of both natural and anthropogenic toxicants. The ultimate goal of this research is to establish acceptable risk thresholds for toxicants, which can be used by industry or regulatory bodies in efforts to improve environmental quality and animal health. My research areas include hormone cross-regulation and disruption of endocrine signaling affecting development and reproduction, mechanisms of contaminant-induced immune suppression in fish and amphibians – implications for disease susceptibility, fffects of dietary mycotoxins on animal performance, focus on immune response, gut health, oxidative stress and organ damage, and use of genomic and biochemical techniques to identify and evaluate exposure to environmental contaminants.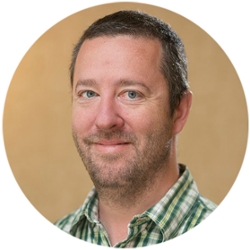 Dr. Derek Peak (derek.peak@usask.ca)
Dr. Peak's primary research focus is determining the reactions that determine fate and toxicity of metals and metalloids in natural systems. This research currently spans environments as diverse as New Zealand hot springs and Arctic lakes. Currently our research is focused on using synchrotron radiation to perform phosphate speciation in soils, determining oxyanion bonding mechanisms on a range of mineral surfaces, chemical speciation and revegetation of a smelter-contaminated site in Flin Flon MB, and soft x-ray spectroscopy of metal-ligand complexes in aqueous systems.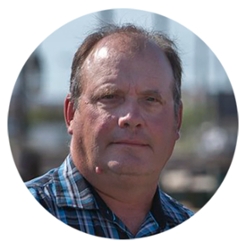 Dr. Jeff Schoenau (jeff.schoenau@usask.ca)
Dr. Schoenau's research interests include nutrient cycling and management, soil fertility and fertilizer use, plant nutrition, soil conservation, quality and land use, cropping systems, herbicide fate and interaction in soil. The focus of Dr. Schoenau's research is to provide information and tools that can be used to best manage the soil fertility resource, thereby ensuring economic and environmentally sustainable use of inorganic and organic nutrients (mineral fertilizers, manures and other organic amendments) that enhance crop and livestock production. The goal is to conduct research to provide innovative solutions for soil nutrient management that will increase profitable crop production and ensure soil and environmental quality.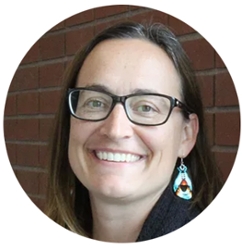 Dr. Ania Ulrich (aulrich@ualberta.ca)
Several techniques exist to treat contaminated aquifers. These range from excavation and subsequent treatment of groundwater or pump and treat methods to in-situ remediation via biological or chemical transformation of hazardous materials in non-toxic compounds. Of these techniques, in-situ bioremediation has the potential to provide an efficient and cost-effective remediation procedure while minimizing site disturbance. Bioremediation is defined as the biological breakdown of organic compounds by microorganisms to non-harmful end products. To implement and monitor bioremediation a fundamental understanding of how organic compounds are transformed and which microorganisms are involved is needed. Dr. Ulrich's research is currently focused on microbial transformations of naphthenic acids, polycyclic aromatic hydrocarbons, and BTEX compounds.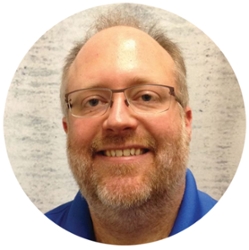 Dr. Miles Dyck (miles.dyck@ualberta.ca)
Dr. Dyck is interested in long-term agroecological experiments, soil fertility, transport processes, and transport of mass and energy in managed and reconstructed ecosystems.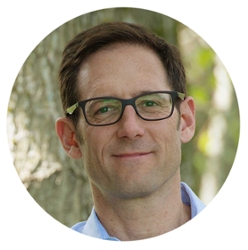 Dr. Sean Smukler (sean.smukler@ubc.ca)
My research program is focused on working with farmers, and other managers of agricultural landscapes to find ways to better monitor, protect and enhance biodiversity and the availability of ecosystem services including food, fiber, fuel and timber production, greenhouse gas mitigation, and water quality and quantity regulation. My research has been concentrated on assessing the impact of farm management practices on plant biomass and biodiversity, soil physical and chemical properties, nutrients in water (leaching, and storm and irrigation runoff), and carbon dioxide (CO2) and nitrous oxide (N2O) emissions. I am interested in developing methods to translate these measures of ecosystem function into estimates of the availability of ecosystem services; then to figure out how to accurately bridge results from plot and farm level to those at larger scales, at the watershed, landscape and region using geospatial statistics, remote sensing and geographical information system tools. By providing landscape level assessments I see the possibility for farmers to not only better understand wider implications of their management practices but also to provide decision makers tools to address the increasing need for agricultural landscape to meet multiple societal objectives beyond just food production.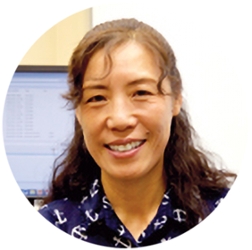 Dr. Xiying Hao (xiying.hao@agr.gc.ca)
Dr. Hao is an adjunct professor at University of Manitoba and working as research scientist at Agriculture and Agri-Food Canada at the Lethbridge Research and Development Centre. Her main research interest is nitrogen and phosphorus nutrient cycling and greenhouse gas emission with particular emphasis on livestock manure management. Her current projects include: 1) Reduce greenhouse gas emission and achieve sustainable winter wheat production in the Canadian Prairies (2018-2023); 2) Resilient crop–livestock systems - Unravelling C and N stabilization and restitution mechanisms in manured soils (2018-2021); 3) Will the reduction in enteric methane emission from dietary 3-nitrooxypropanol and canola oil persist throughout the manure lifecycle? (2016-2019); 4) Novel manure and compost for soil health (2016-2019); 5) Ecosystem function of dung insects and impact on greenhouse gas emission from native pastures (2016-2019); and 6) Management strategies to improve rangeland soil health and productivity (2016-2019).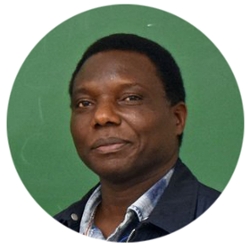 Dr. Francis Zvomuya (francis.zvomuya@umanitoba.ca)
Francis' research interests include remediation of contaminated sites, reclamation of disturbed sites, drilling waste management, and non-traditional fertilizers and organic amendments. Current projects include in situ remediation of end-of-life municipal lagoons using wetland and terrestrial phytoremediation approaches; dissipation of veterinary antimicrobials in the environment; nutrient dynamics and fertilizer value of organic and other byproducts (anaerobically-digested manure, liquid manure-derived struvite); drinking water quality in First Nations communities; and amelioration of long-term stockpiled soils.composition in animal manures.