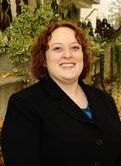 I (they/she) am a Professor in the Department of Psychology & Health Studies at the University of Saskatchewan. Since 2010 I have lived and worked on Treaty 6 territory and the Homeland of the Métis. I am grateful to the prairies for opening my eyes to the importance of place and the role we all play as treaty peoples. I am also a registered doctoral-level clinical psychologist and the Founder of Teach Me Self Care, an online platform dedicated to disseminating evidence-based and workable self-care resources for knowledge workers and helping professionals. For the last six years, I have also served as co-Director of the Clinical Psychology doctoral program at the University of Saskatchewan. 
I am originally from Belleville, Ontario, the traditional lands of the Haudenosaunee, Anishinabewaki, Mississauga, and Wendake-NionWentsïo. I completed my undergraduate honours degree in Psychology at Queen's University in Kingston, Ontario and my Ph.D. in Clinical Psychology at the University of Delaware. I completed my predoctoral residency at the Royal Ottawa Health Care Group, where I completed rotations in mood disorders, anxiety disorders, and operational stress injuries (such as posttraumatic stress disorder) for members of the Canadian Armed Forces. 
My entire academic and clinical career has focused on the impact of traumatic stress on children and families. I have combined quantitative, qualitative, and experimental research designs to understand these experiences. My current program of scholarship has two aims: Understanding how families are impacted by child and/or family trauma and how their experiences are perceived by others and understanding evidence-based self-care practices for overburdened helping professionals. I am a dedicated, award-winning instructor and mentor, and I spend much of my professional time developing sustainable, open, and decolonized approaches to postsecondary education. Outside of work, I enjoy spending time with my family, reading, hand-building pottery, and developing a better relationship with nature. 
I am thrilled to become part of the RESOLVE network and Director of RESOLVE SK! I look forward to connecting with our current partners and meeting new ones as well, and continuing to advance research, mentorship, and connections related to understanding and ending gender-based violence. I am particularly grateful, as I move into this role, to the help of Dr. Karen Wood, who has been generous enough to mentor me into this new role over the next few months.