Every Child Matters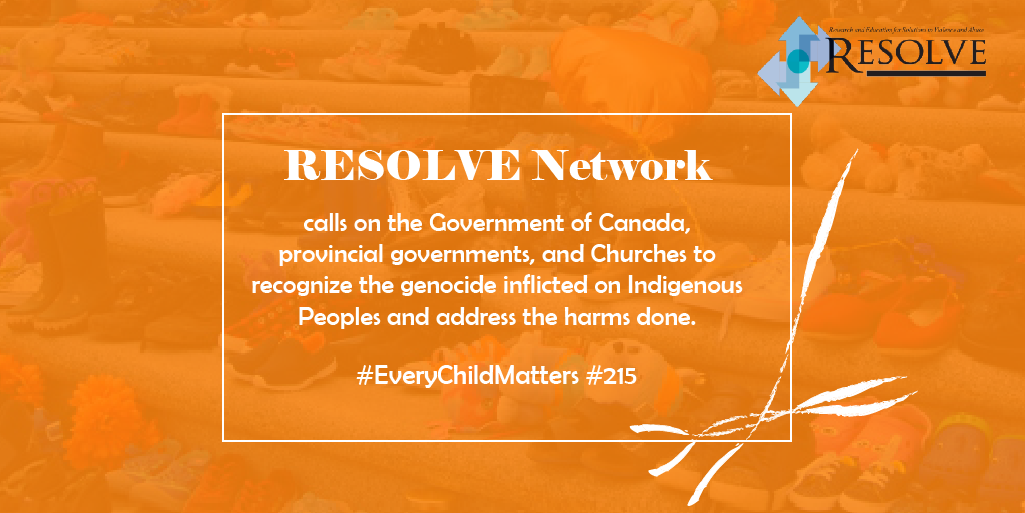 The recent discovery of the remains of 215 Indigenous children in an undocumented mass gravesite at the Kamloops Indian Residential School is a devastating and painful reminder of the colonial policies that continue to impact the lives of Indigenous Peoples. Our thoughts are with these children, the Tk'emlúps te Secwépemc First Nation, residential school survivors, and all who mourn these children and others yet to be found. We call on the Government of Canada, our provincial governments, and Churches to recognize the genocide inflicted on Indigenous Peoples and address the harms done. We honour the lives of those children. Our thoughts and hearts are with their families and loved ones.
During this difficult time, the following community-based supports are available:
Archived News and Events
ISPCAN Prevention Month Webinar - Nov. 17
"Trauma Informed Mental Health Care - Prevention in Children at Risk & Increasing Resilience in Traumatized Children" 
As part of their November Prevention campaign, ISPCAN offerred a presentation highlghting one country's system of care around prevention focusing on the mental health of parents and children atvarious stages.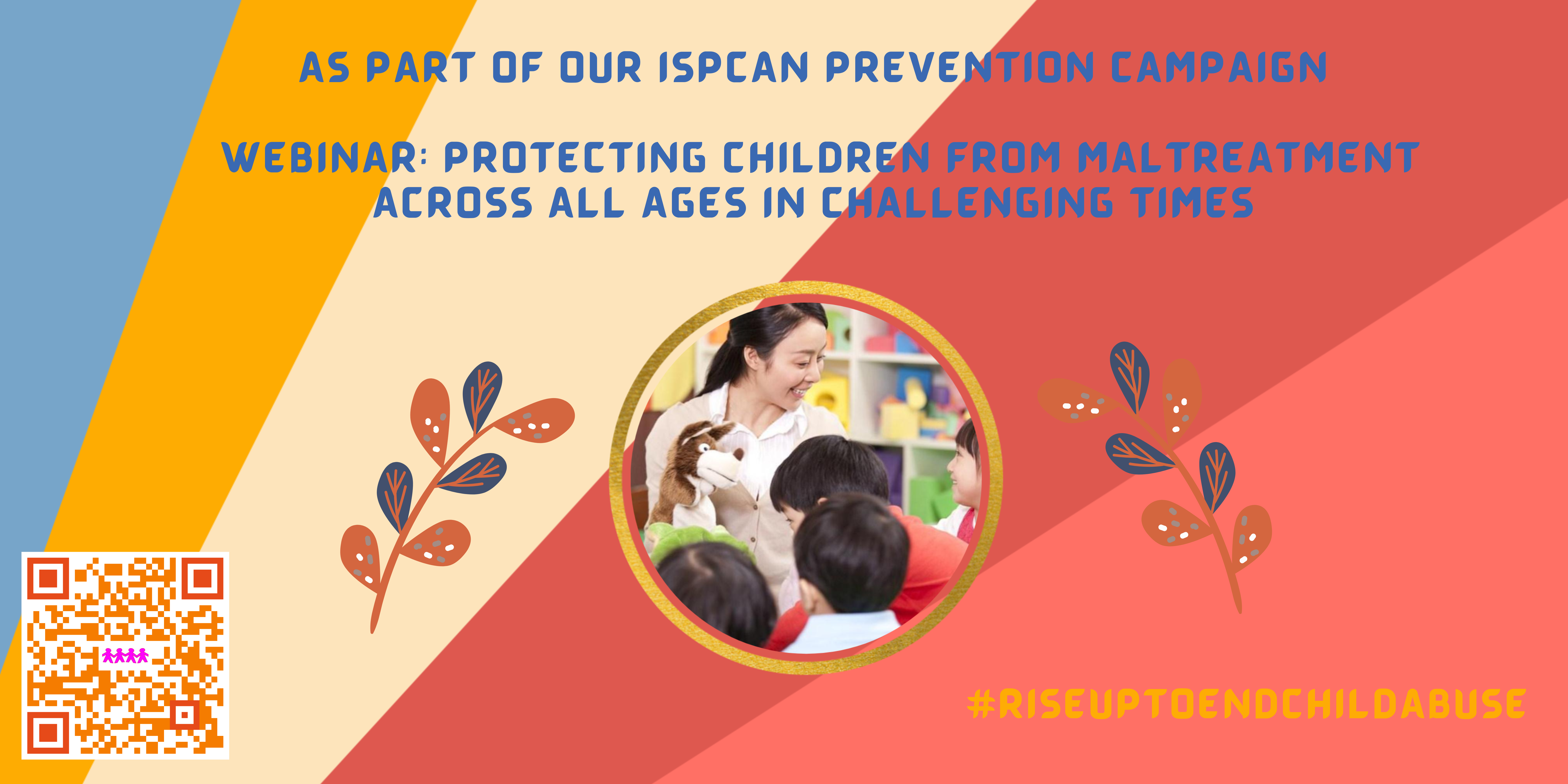 ISPCAN Prevention Month Webinar - Nov. 10
"Protecting Children from Maltreatment Across All Ages in Challenging Times"
As part of their November Prevention campaign, ISPCAN offered a presentation highlighting what gold standard resources can be built in any community to ensure that families have access to what is needed to provide safe family situations for children. This session focused on programs across all age groups, from birth to adolescence.

World Premier ISPCAN Film Event: Inspiring Change through Storytelling - Oct. 27 2022

Amy is preparing for her art exhibition when a comment reignites traumatic childhood memories. She wants help but struggles with family loyalty. This film is based on interviews with people who are recovering from childhood sexual abuse and was inspired by Dr Claire Cunnington's Wellcome Trust funded doctoral research at the University of Sheffield. A world premiere and panel discussion with Dr Cunnington and Chris Godwin, founder and creative director of Inner Eye Productio, took place on October 27, 2022.
"Regrouping & Recharging: Gathering to Create Sustainable Change" - Oct. 19 and 20 2022

The theme of this year's PATHS conference was "Regrouping & Recharging: Gathering to Create Sustainable Change." The conference took place in Regina on October 19 and 20, 2022. More info at PATHS.
Mapping the Sixties Scoop Diaspora with Colleen Cardinal - Oct. 13 2022

Colleen Hele-Cardinal from the Sixties Scoop Network (SSN) came to the University of Saskatchewan to host a workshop on the Sixties Scoop and digital mapping and to talk about her GIS mapping project "In our Own Words: Mapping the Sixties Scoop Diaspora." Poster here.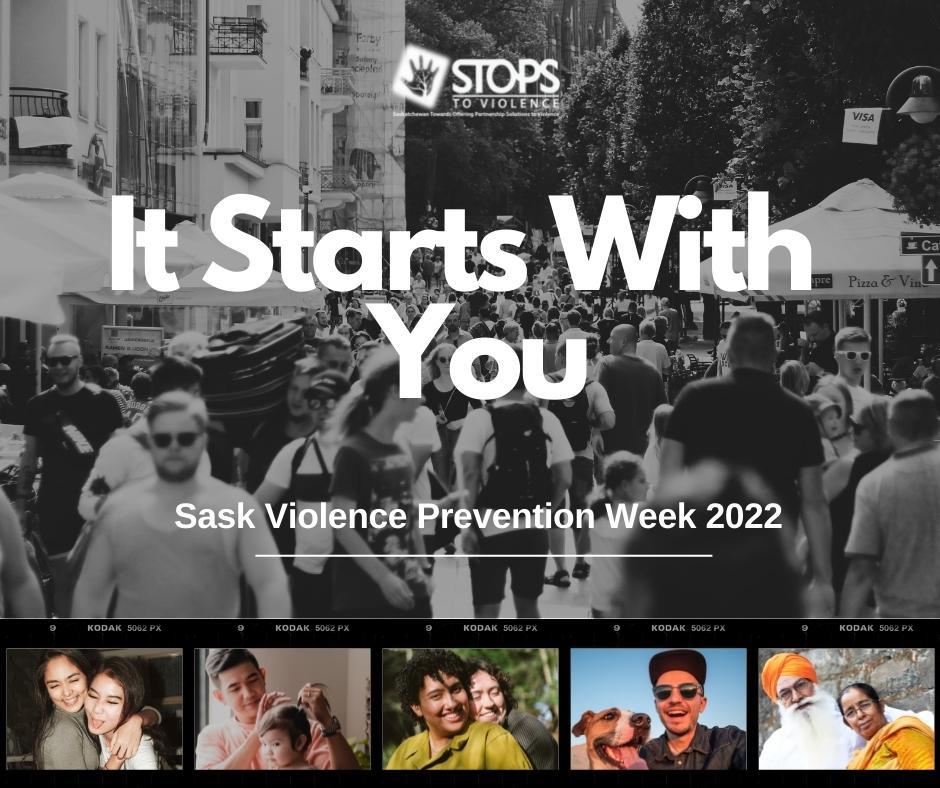 Saskatchewan Violence Prevention Week - Oct. 4 - Oct. 8 2022

SVPW was held from October 24-October 28, 2022 with the theme 'It Starts With You'. Click here for more information.

How to Become a "No Hit" Zone - Sept. 22, 29, and Oct. 4 2022

ISPCAN partnered with the National No Hit Zone Committee to offer a free three-part, three-hour online training to introduce key parenting practices that offer an effective alternative to corporal punishment.
Session 1: The "Why": Introduction to No Hit Zone & How to Convince Your Organization to Become One
Session 2: The "How": You've Become a No Hit Zone—Now What?
Session 3: Alternative to Corporal Punishment: Parenting Practices That Work

Gender-Based Violence and Maltreatment in Sport - Sept. 29 2022

The Learning Network offerred this Resource Spotlight online at no cost to participants. The presentation reviewed the current evidence regarding malreatment in sport, contributing factors, effects on athletes, and recommendations for prevention and intervention. A recording of the presentation is available here.


RESOLVE Talk 202: Dusting Off Our Past for a Safer Tomorrow - Nov. 19 2021
Find more information about this archived event here.
SASS Sexual Violence Awareness Week
Recordings of the webinar sessions from SASS Sexual Violence Awareness Week 2020 can be found on their YouTube channel here.

"The Road" Screening and Conversation with Producers and Cast
The Road (2020) is a short film starring the Indigenous girls of Stardale Women's Group. It explores various themes pertaining to the Missing and Murdered Indigenous Women and Girls and the legacy and inter-generational impact of colonialism in Canada. Recently, Stardale received the award for Best Short film from the Montreal Independent Film Festival and the "Award of Commendation" at the Canada Shorts Film Festival.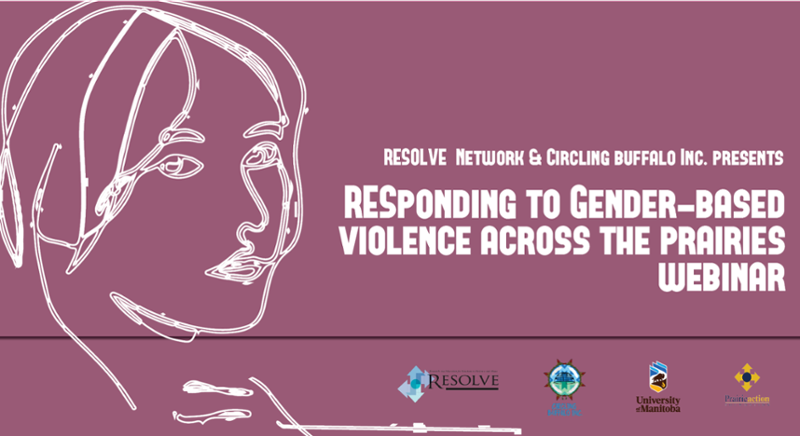 Responding to Gender-Based Violence Across the Prairies Webinar
On November 26th 2020, the RESOLVE Network and Circling Buffalo Inc. offerred the Responding to Gender-Based Violence Across the Prairies webinar to acknowledge November as being Domestic Violence Awareness month (Manitoba) and Family Violence Prevention month (Alberta).

Guest Speakers included Dr. Erin Whitmore (Ending Violence Association of Canada) & Dr. Anna Lise Turnbull (Anova), who presented "Pandemic Meets Pandemic: Understanding the Impacts of COVID-19 on Gender-Based Violence Services and Survivors in Canada". Elder Mae Louise Campbell, Laurie Mackenzie (Great White Owl Woman), and Kim Trossel presented on the sexual exploitation and sex trafficking of Indigenous women and girls and the Clan Mothers' Healing Village project.
A recording of the webinar can be found here.
Nova Scotia Mass Shooting
We are profoundly saddened by the tragic events in Nova Scotia, with the loss of so many lives.
Our thoughts continue to be with those affected. The Feminist Coalition has released a statement regarding this horrific event.