Keynote Speaker
Candice Klein, PhD Candidate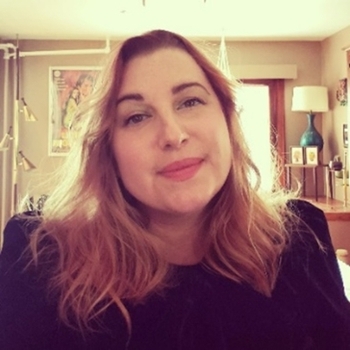 Candice Klein is a SSHRC-funded PhD candidate in the department of history at the University of Saskatchewan. Candice specializes in early 20th century queer Prairie history, as well as the history of violence in Saskatchewan and Alberta. She is working on several projects looking at queer Prairie history from 1890 to 1940 as well as the history of sexual violence in the Prairies.
Her dissertation "'If my wife had been home this would never have happened at all:' Sexual Violence and Crimes against the Prairie Family, 1890 to 1940," examines the high rates of incest and sexual assault within White Settler and Indigenous families in Saskatchewan and Alberta.
Outside of her research, Candice takes pleasure in camping, hiking, thrifting for antiques, spending time with friends, and enjoying the company of her partner and their two cats, Melvin and Fitz.
Pre-Recorded Presentations
Unavailable at this time.
About the Event
The RESOLVE Talk 2021 is a COVID friendly event where we invite participants to join us in an exciting talk by keynote speaker Candice Klein. Her presentation will be followed by a brief, focused conversation about the deep rooted, structural, historical violence issuing from trauma. This conversation will be guided by targeted questions with the goal of moving one step closer towards action for change.
A series of pre-recorded talks from each of the Prairie Provinces will be made available on this website two weeks prior to this event. A notification will be sent via email for those registered on Eventbrite as a reminder to watch the videos, at their convenience, before the talk. The idea behind these videos is to meaningfully engage attendants in the conversation, as well as showcase the wonderful work of researchers and community partners across the prairies.
This event happends in recognition of November as Violence Prevention Month in Canada, and of Saskatchewan Violence Prevention Week 2021 (November 28th - December 4th) facilitaded by STOPS to Violence.