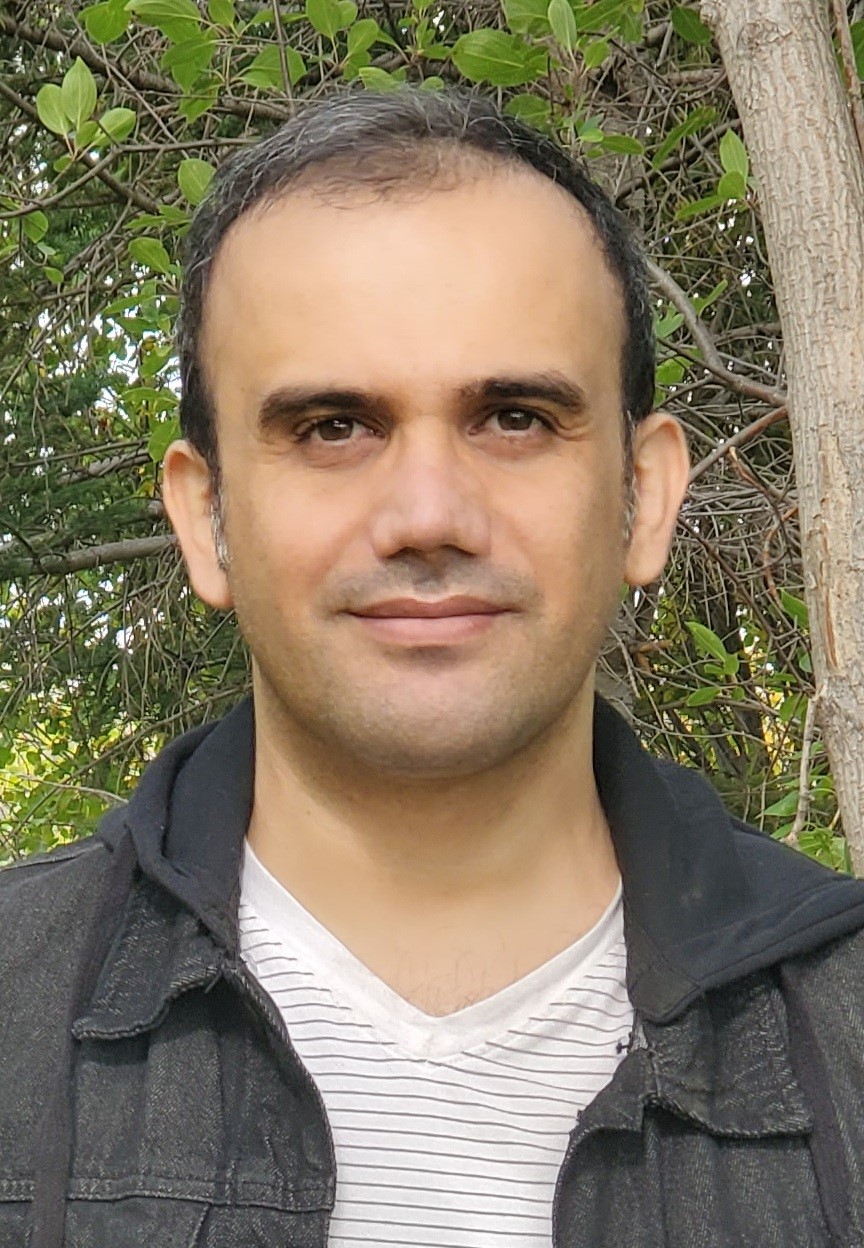 Ali Jahanbazi Jahanabad
PhD

Postdoctoral Fellow with Dr. Levin

Ali was born and raised in Yasuj, the capital city of Kohgiluyeh and Boyer-Ahmad Province, Iran. He is currently a Postdoctoral Fellow at the Cameco MS Neuroscience Research Centre of the University of Saskatchewan under the supervision of Dr. Levin. Ali's research program is aimed at discovering and elucidating the molecular signaling pathways involved in the pathogenesis of demyelination in MS and relevant models with the focus on the role of RNA binding protein dysfunction in oligodendrocytes. Ali completed his Ph.D. in Clinical Biochemistry in 2019 at Shahid Beheshti University in Tehran, Iran, where he carried out research on the therapeutic potential of oligodendrocytes in an MS mouse model. He obtained his Master's degree in Clinical Biochemistry at Tarbiat Modares University in Tehran and his Bachelor's degree in Biology at Shiraz University in Iran. In his free time, he likes spending time with friends and family, traveling to new places, biking, watching movies, and listening to music.
---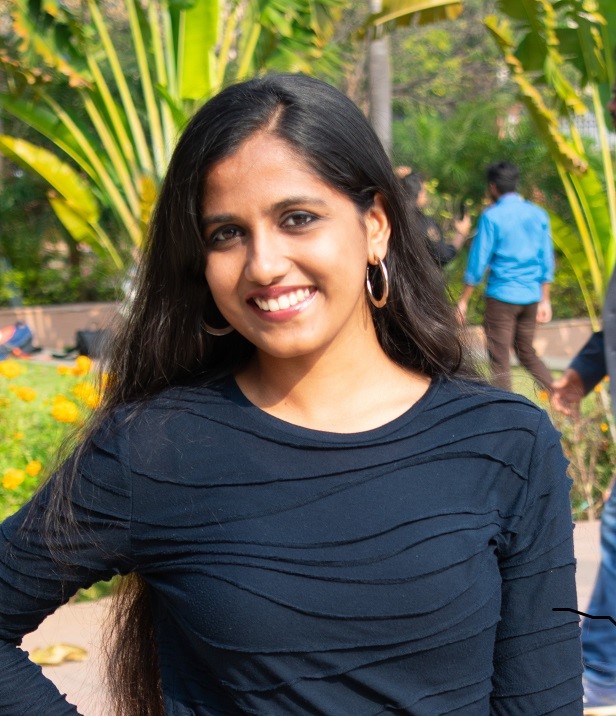 Ansalna Ansari
MSc

Master's Student with Dr. Levin

Ansalna, hailing from the southernmost part of India, Kerala, finished her schooling in her village and moved to North India for her higher education. Her childhood obsession with DNA and its intricate role in complex diseases such as cancer, heart diseases and autoimmune disorders led, in due course, to a thorough interest in research in the field of genetics and autoimmune disorders and motivated her to opt for a career in biomedical science. She graduated as a first rank holder in the Integrated Master's Degree in Life Science from the National Institute of Technology Rourkela, India, in June 2020. During her Master's degree, she accomplished three short term research projects, including an international research fellowship - MITACS Globalink Research Internship Program 2019, in Dr. Franco Vizeacoumar's lab at the University of Saskatchewan. This experience motivated her to pursue higher studies in the field of biomedical science in Canada. She began a thesis-based Master's degree in the laboratory of Dr. Michael Levin in 2021. Her current project focuses on establishing the mechanistic link between dysfunctional RNA binding protein and neurodegeneration in multiple sclerosis. Ansalna has been awarded the MITACS Globalink Graduate fellowship and a Devolved Scholarship from the department of Anatomy, Physiology and Pharmacology. Outside the lab, she enjoys travelling, exploring new cultures and cuisine, making friends, dancing and binge watching!
---
Bari Chowdhury
PhD

Research Coordinator for Dr. Krishnan
---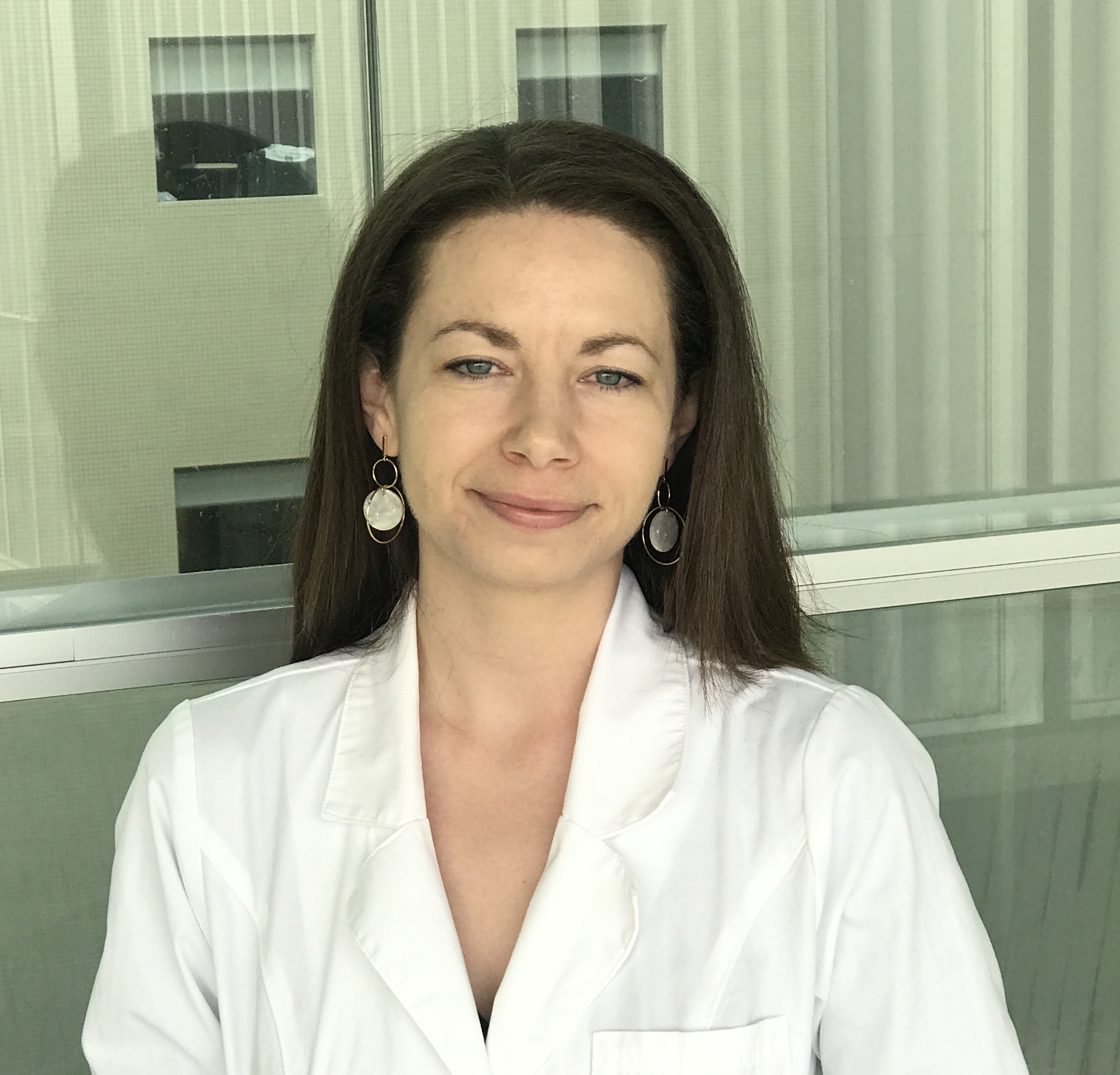 Catherine Hutchinson
MSc

Research Executive Assistant to Dr. Levin

Catherine grew up on a farm near Assiniboia in southern Saskatchewan, spending most of her time outdoors where she developed a love of nature. In high school, her favourite subject was biology—especially molecular biology—so after high school she decided to attend university and study biochemistry. Upon completion of her BSc at the University of Saskatchewan, she pursued graduate studies at the Saskatoon Cancer Centre where she studied potential treatments for chronic myelogenous leukemia. After completing her MSc, she worked as a research technician in several laboratories and assisted with research projects spanning an array of disciplines, from infectious disease and immunology to neuroscience. In 2018, Catherine joined the lab of Dr. Michael Levin at the Cameco MS Neuroscience Research Centre where she assisted with research designed to help uncover the underlying mechanisms of neurodegeneration in MS. In 2021, Catherine was promoted to an administrative position within the Office of the Saskatchewan MS Clinical Research Chair as the Research Executive Assistant to Dr. Michael Levin. In her spare time, she enjoys reading, hiking, yoga and travelling.
---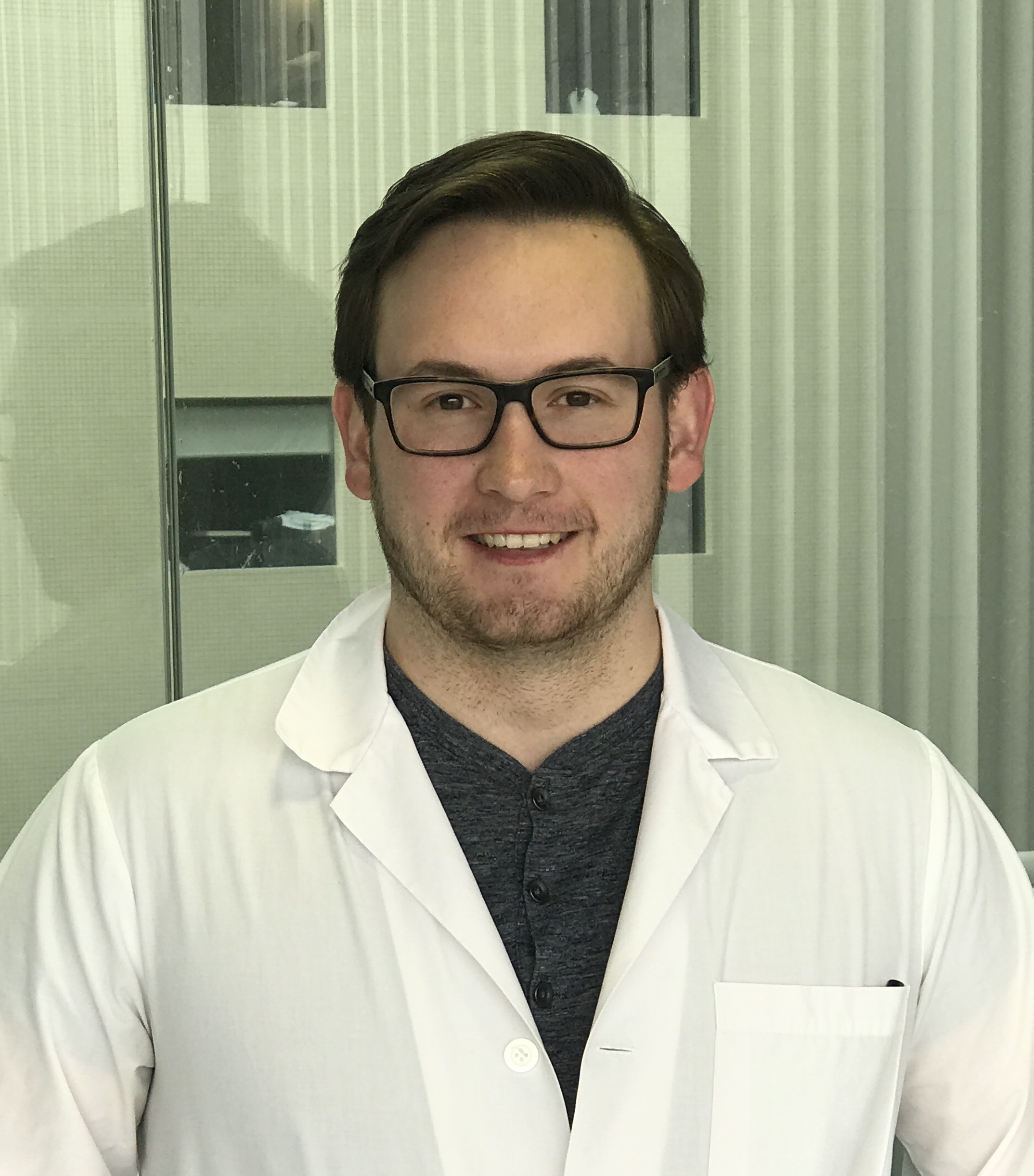 Cole Libner
BSc

PhD Student with Dr. Levin

Cole was born and raised in Saskatoon where he went on to study at the University of Saskatchewan. In 2018, he graduated with great distinction receiving a Bachelor of Science degree majoring in Anatomy and Cell Biology. It was during his undergraduate studies where he found his passion for the biomedical sciences with a specific interest in neuroscience. In the summer of 2018, Cole was granted the opportunity to join Dr. Levin's MS research team as a graduate student. Combining the high rates of MS in Saskatchewan with his interest in neuroscience made the decision to research MS an easy one. Cole is a PhD student within the lab with his project focusing on how autoantibodies can cause neurodegeneration in an animal model of MS. Based on his work, Cole received the prestigious CIHR Frederick Banting and Charles Best Canada Graduate Scholarship. Outside of the lab, he enjoys travelling as well as a number of activities. In the summer, he enjoys fishing, golfing and camping while in the winter he likes to snowboard and play hockey. Cole plans on finishing his PhD in the summer of 2022 after which he will be attending medical school at the University of Saskatchewan, beginning in the fall of 2022. Being a physician has always been the ultimate goal for Cole, but with his newfound knowledge, skills and passion for MS research he hopes to pursue a new dream of being a physician-scientist.
---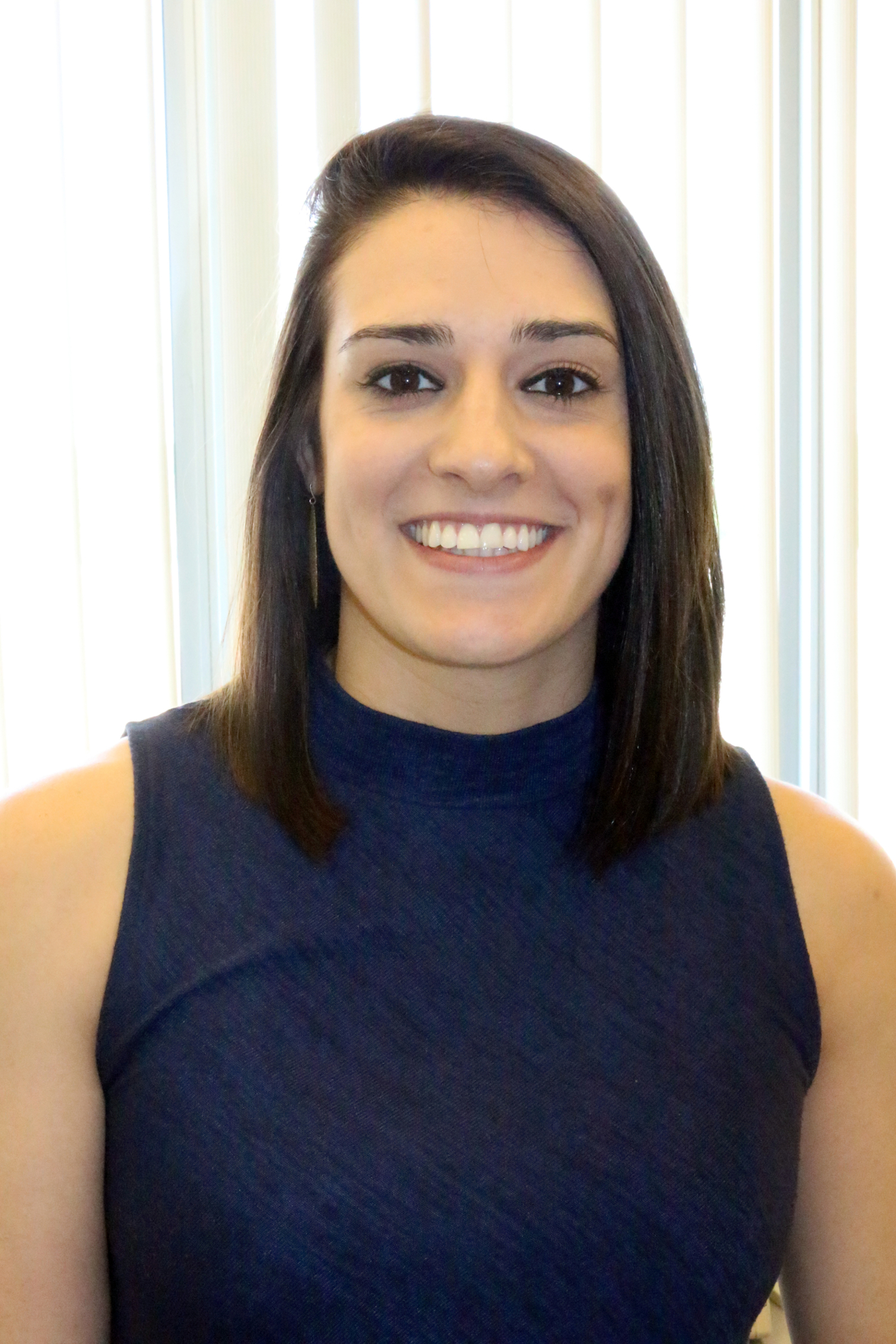 Hannah Salapa
PhD

Lead Research Associate with Dr. Levin

Hannah was born in Pennsylvania where she completed her Bachelor of Science in psychobiology at Lebanon Valley College. During her undergraduate career, Hannah performed research in biochemistry and neural addiction labs, the latter of which sparked an interest in neuroscience research leading her to apply to neuroscience PhD programs. Upon being accepted to the University of Tennessee, Hannah rotated through several neurodegenerative disease research labs before having the opportunity to work with Dr. Michael Levin. She quickly took an interest in MS research and started her PhD thesis research in March 2015 in the Levin Lab. After a move to Saskatoon mid-degree, she completed her PhD in June 2019 with the support of the Dr. Walter and Mary Hader MS Research Scholarship at the University of Saskatchewan. Her thesis research on dysfunctional RNA binding proteins in MS and its models culminated in being awarded the John N. Whitaker Award for Best Overall Research at the 2019 Annual Meeting of the Consortium of MS Centers. Hannah now works as a Research Associate in the lab and whole-heartedly enjoys designing research projects and mentoring students. Outside of the lab, she likes staying active, cooking, traveling, and the beautiful Saskatchewan summers.
---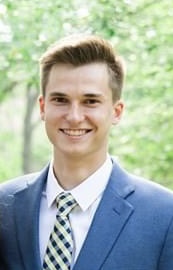 Jacob Pilon Summer Student
Jacob lived in Ukraine and Kyrgyzstan before moving to Saskatchewan in 2016. He spent roughly a third of his life in each of those places. In elementary school, Jacob had always been interested by math and various sciences, ranging from astronomy to chemistry. But as he grew older, he became fascinated by how different parts of the body worked and how those bodily systems could malfunction. Jacob had never heard of MS until he moved to Saskatchewan and interacted with several people who have the disease, one of whom was a volleyball coach of his. After learning a bit about it, he was quite perplexed as to why the body would destroy its own nerves, which are so important for proper bodily function. It is because of these interactions and his interest in biomedical sciences that he is drawn to MS research. Jacob loves to play different sports, especially volleyball and basketball. He also loves travelling to different places and experiencing different cultures. Some of his favourite places to visit include Switzerland, Turkey, and Italy. Jacob is very grateful to have been awarded an NSERC Undergraduate Student Research Award and a College of Medicine Biomedical Summer Research Project Award.
---
Jayne Johnston Research Technician for Dr. Verge
---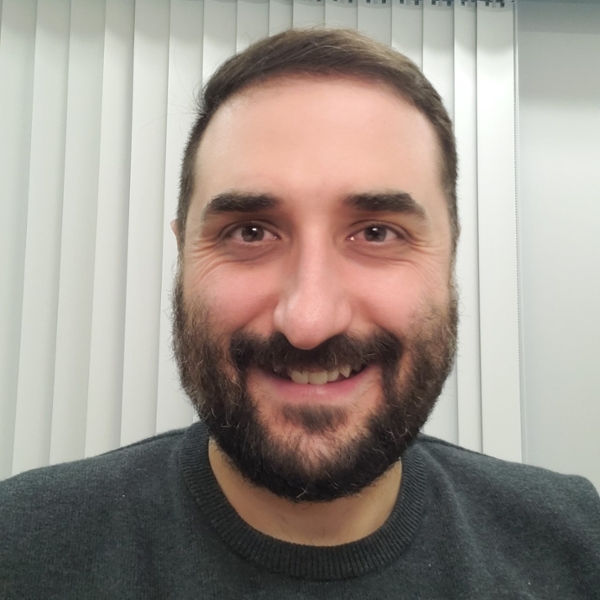 Joseph-Patrick Clarke
PhD

Postdoctoral Fellow with Dr. Levin

Joseph grew up in Trinity East, Newfoundland before attending Memorial University of Newfoundland. He graduated with a Bachelor of Science degree in Biochemistry and then furthered his education with a Master of Science degree in Biotechnology from the Mannheim University of Applied Sciences in Mannheim, Germany. During his graduate studies, he discovered his passion for research in the biomedical sciences, especially in Neuroscience. To further develop his skills and understanding of Neuroscience, Joseph rejoined Memorial University as a Ph.D. graduate student. During these studies, a close family member tragically passed away from a neurodegenerative disease and this life event further strengthened his resolve in researching and understanding neurodegenerative diseases. Joseph graduated from Memorial University with a Ph.D. in Medicine in the Spring of 2016, where his dissertation work focused on examining and understanding the cellular stress pathways of the heat shock response and autophagy in peripheral neuropathies, such as Charcot-Marie-Tooth disease. Joseph then joined the Donnelly Lab at the University of Pittsburgh in 2016, and within his first year, was generously awarded an AFTD Postdoctoral Fellowship through The Association for Frontotemporal Degeneration (AFTD). His work there entailed understanding the molecular basis of pathogenesis in Amyotrophic Lateral Sclerosis (ALS) focusing specifically on stress granule function and biology. In the summer of 2019, Joseph then joined the Levin Lab at the University of Saskatchewan as a Postdoctoral Fellow, where his current work focuses on understanding MS pathogenesis through the role of heterogeneous nuclear ribonucleoprotein A1 dysfunction. Gratifying aspects of the Levin Lab include: the ability to utilize innovative, cutting-edge technology and techniques to further understand fundamental biological processes, working and collaborating with an incredible group of scientists, aiding in the mentorship of undergraduate and graduate students from the University of Saskatchewan.
---
Justin Naniong
BSc

Master's Student with Dr. Verge

Justin grew up in Dagupan City, a large city in the northwest coastal region of the Philippines. His interest for science developed after he was accepted to study in the Philippine Science High School System – a research-oriented science education system where all students pursue higher degrees in STEM. He graduated with a BSc in Molecular Biology and Biotechnology from the University of the Philippines, where he did his undergraduate thesis under the tutelage of Dr. Cynthia Saloma in the National Institute of Molecular Biology and Biotechnology (NIMBB) and performed genetic analysis of mouse models for hyperactivity. After graduating, he immediately started working as a Research Associate, analyzing susceptibility variants for preeclampsia in Filipino women. Other projects he was involved in included work in developing collagen-polycaprolactone biocomposites as scaffolds for neural stem cell cultures. He also taught undergraduate lab classes in developmental biology and animal cell culture for two years. In addition to his academic life, he has a passion for playwriting and won the 2019 Carlos Palanca Award for Literature, the Philippine equivalent of the Pulitzer Prize. While the research environment in NIMBB was extensive and supportive, he made the decision to move to Saskatchewan and join Dr. Valerie Verge's lab as a Master's student in 2020. Here, he studies the role of ER stress pathways in remyelinating damaged axons in the context of multiple sclerosis with the help of funding from a College of Medicine Graduate Student Award. Outside the lab, he enjoys creative writing, watching films, and having existential crises.
---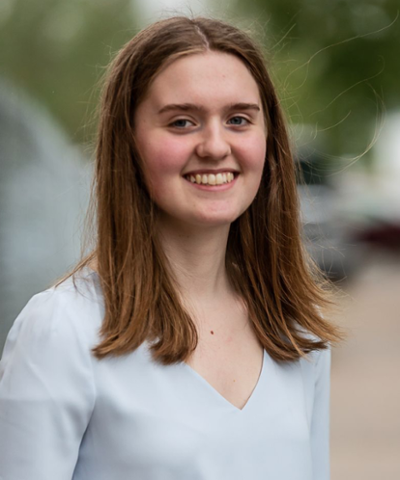 Kaitland Fior Summer Student
Kaitland grew up on an acreage just outside Saskatoon, SK. She is currently an undergraduate student completing a Bachelor of Science at the University of Saskatchewan. Her interest in science and medicine began with a fascination of neurodegenerative diseases, with MS research being of particular interest given its high rates in Saskatchewan. In the summer of 2022, Kaitland had the opportunity to join the Levin lab after receiving funding for a biomedical summer research project through the University of Saskatchewan's College of Medicine. Outside of school, she enjoys cooking new recipes, visiting local restaurants and coffee shops, playing in the USask Wind Orchestra and exploring the beautiful trails around Saskatoon.
---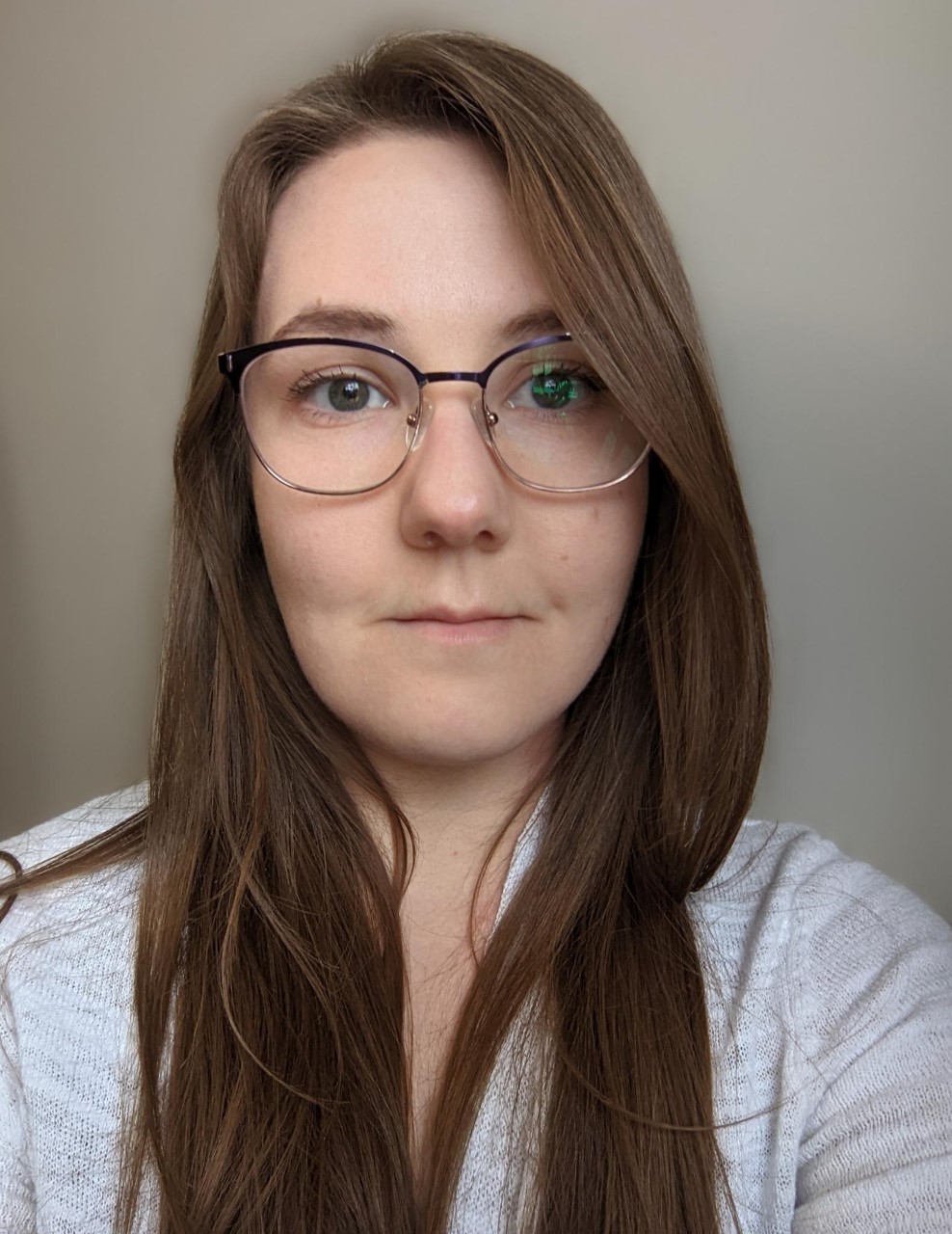 Miranda Messmer
BSc

Master's Student with Dr. Levin
---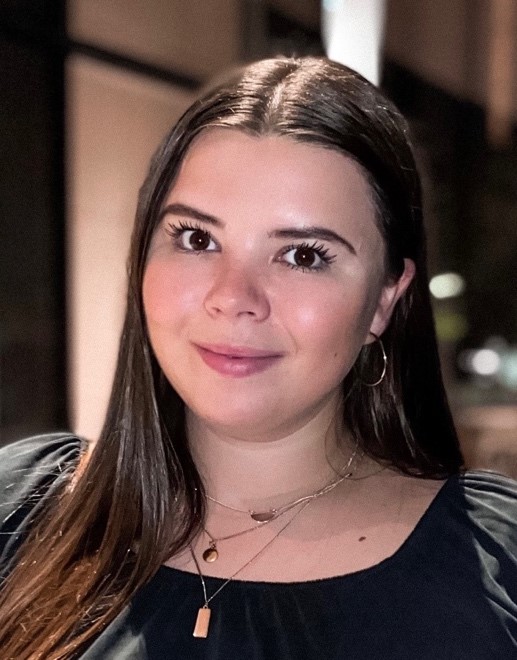 Nataliya Tokarska
MSc

PhD Student with Dr. Verge

Nataliya was born in Ukraine and immigrated with her parents at a young age to Ontario, Canada. Just prior to high school, her family made a second big move across the country to Saskatoon. After being taught by an encouraging science teacher in high school, Nataliya developed an interest in biomedical science. In 2018, she graduated from the University of Saskatchewan with a Bachelor of Science Honours degree in Physiology and Pharmacology. Because of her fascination with neuroscience, she also received a minor in Psychology at that time. With the hope of continuing her studies in the field of neuroscience, Nataliya joined the Verge lab shortly after graduation. In 2020, she received her Master of Science degree in Anatomy and Cell Biology. Nataliya is now a PhD student in the Verge lab continuing her Master's work to further investigate the effects of a novel non-invasive treatment called acute intermittent hypoxia (AIH) in a mouse model of MS. In her free time, she loves camping, winter sports, baking and working on music projects with her siblings!
---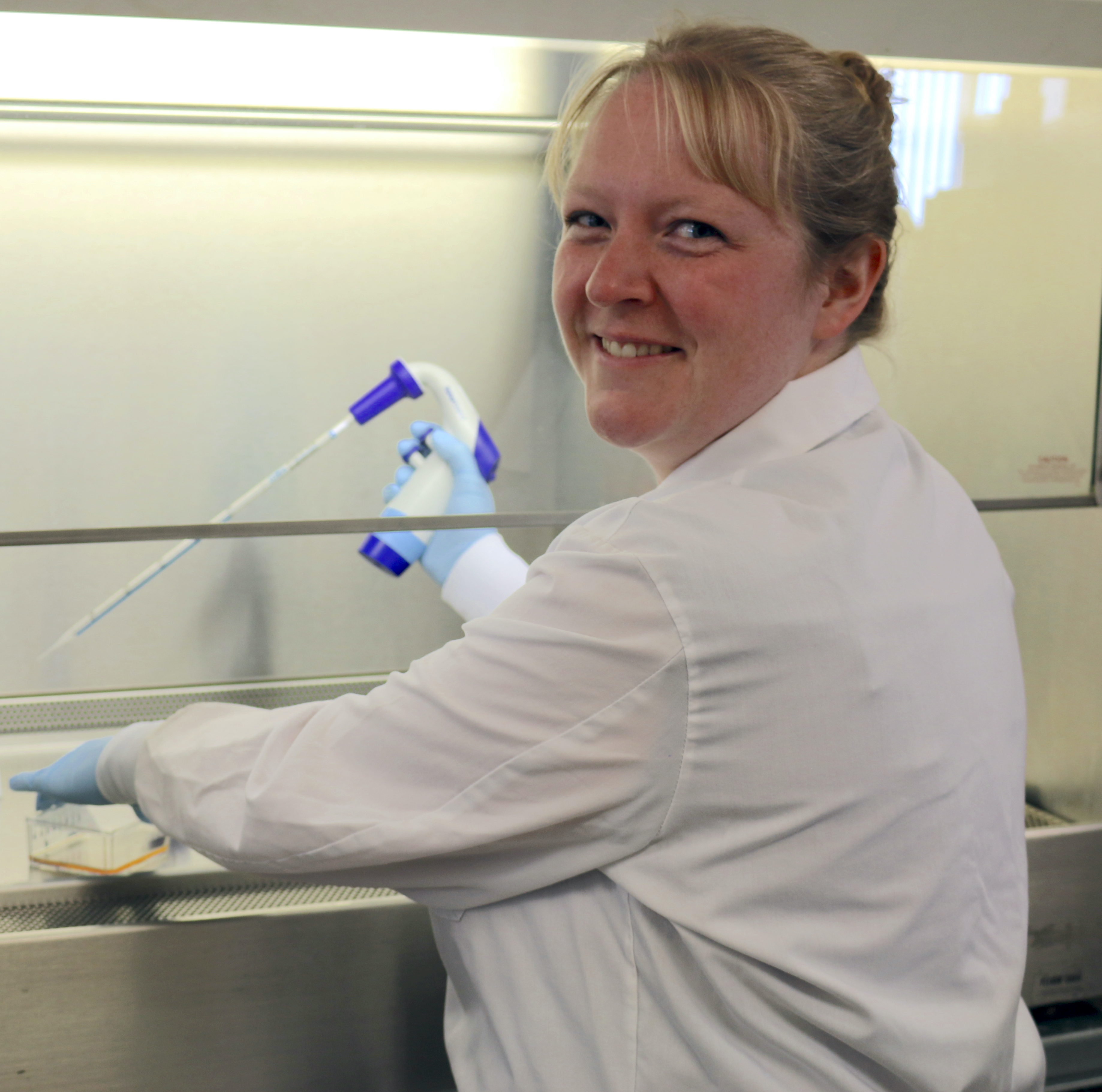 Patricia Thibault
PhD

Research Assistant with Dr. Levin

Born and raised in Saskatoon, SK, Patricia found she was a "science person" relatively early on, but got hooked on molecular biology itself during her undergraduate NSERC summer scholarships at the University of Saskatchewan. She went on to get her PhD in Microbiology and Immunology at the U of S with Dr. Joyce Wilson, studying the molecular biology of Hepatitis C virus. There, she started with an NSERC Master's scholarship, followed by a PhD scholarship from the CanHepC research network. On the side, she gave tours to people of all ages and educations at the Canadian Light Source, Canada's only synchrotron. Patricia furthered her virus adventures in the lab of Dr. Benhur Lee at Mount Sinai in New York City for her CIHR-funded postdoctoral fellowship, studying "all things Paramyxovirus" – a family of viruses that includes the all-too-familiar measles and mumps viruses, as well as their more lethal cousins, Nipah and Hendra viruses. Through all of Patricia's research training, she was fascinated by the intricate details of how our cells run, and all the mechanisms our cells employ to keep things from going off the rails. Multiple sclerosis (MS) is highly prevalent here in Saskatchewan and is a quintessential example of intricate and complex processes that have derailed. When she returned to Saskatoon, Patricia saw the opportunity to turn her expertise to the biology of this disease and joined the Levin Lab at the CMSNRC. Currently, she is examining how a protein found in neurons goes awry during progressive stages of MS. In addition, since virus infection is considered a likely trigger for MS onset, she is also exploring how viruses – including that which causes COVID-19 – are involved in MS.
---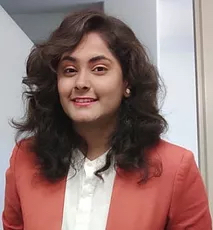 Priyanshi Desai
BSc

Master's Student with Dr. Krishnan
---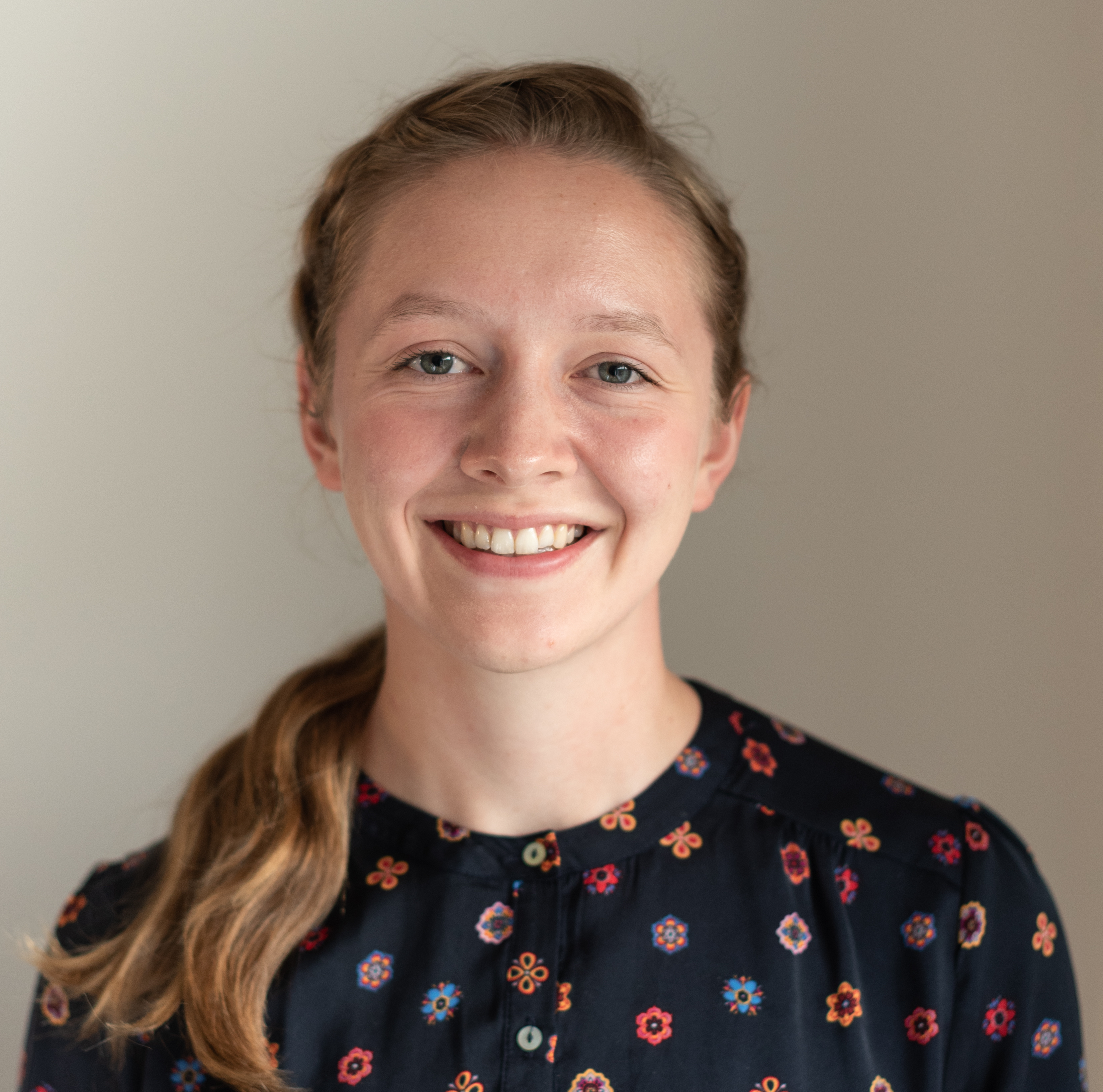 Rachel Cey
BSc

Dean's Project Student

Rachel grew up in Wilkie, SK and spent her early life on a grain and cattle farm. She discovered her love for science while attending the Canada-Wide Science Fair in high school. This led her to pursue a degree in Cellular, Physiological and Pharmacological Sciences from the University of Saskatchewan, where she graduated at the top of her program. As a current medical student, Rachel's interest in multiple sclerosis research stems from her desire to help address the needs of her future patients and contribute to the knowledge base of a condition that is prevalent in this province. Outside of school, Rachel enjoys volunteering at the Global Gathering Place, singing, learning about mythology and folklore, and playing just about any sport.
---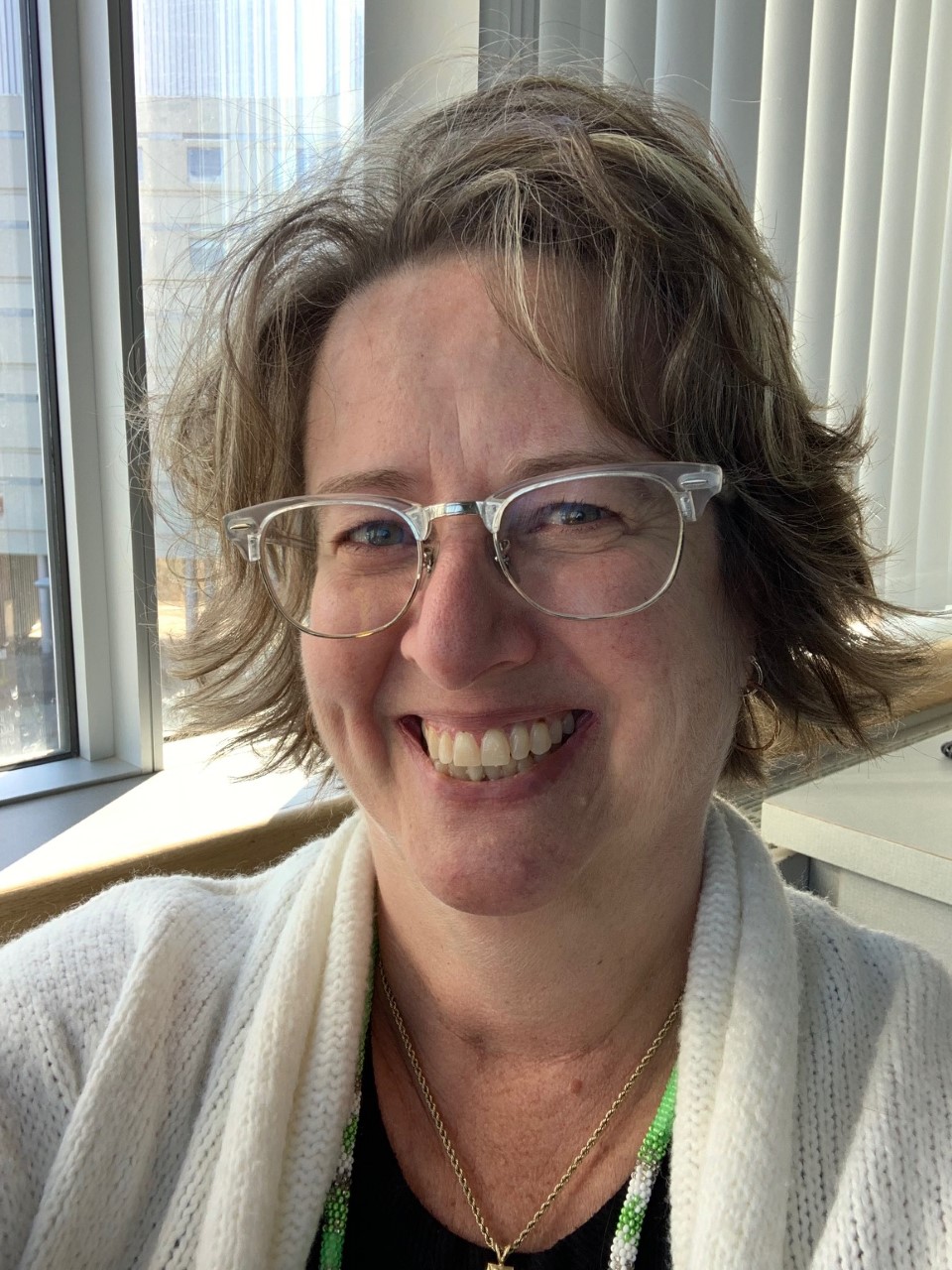 Shannon Berko Laboratory Administrator
---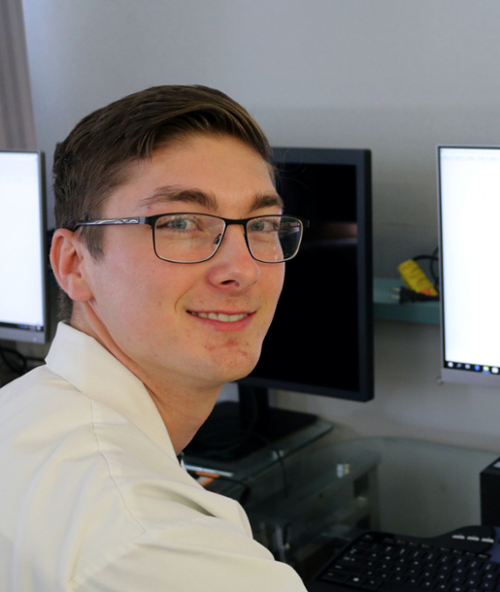 Todd Stang Honours Student with Dr. Levin
Todd grew up on a farm near Macklin, SK, a small town located near the Saskatchewan-Alberta border. He is currently attending the University of Saskatchewan, pursuing an undergraduate degree in Anatomy and Cell Biology. Todd was always intrigued by how tools and machines operated and worked on the farm, and during high school, he began to take an interest in the human body and its processes. During his first two years of postsecondary education, Todd enjoyed learning more about the body. Through this education, he discovered a passion for learning and understanding the body, particularly the brain, because of its complexities. Todd was drawn to studies involving MS because of its prevalence in Saskatchewan and the effects the disease has had on family and friends. In the summer of 2020, Todd received funding for a biomedical summer research project through the University of Saskatchewan's College of Medicine, which allowed him to join the Levin Lab at the CMSNRC. The following summer, Todd was awarded an NSERC undergraduate student research award and another College of Medicine summer research project award to expand on his research. Todd is currently completing an undergraduate Honour's project and plans to work towards a Master's degree in Dr. Levin's lab.
---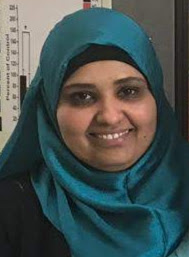 Wafa Mustafa
BSc

Master's Student with Dr. Verge
---