Join Our Research Team
For Students (at any level) or Postdoctoral Fellows, we are always interested in hearing from motivated and enthusiastic researchers.
Please contact the Office of the Saskatchewan MS Clinical Research Chair at the following:
Join a dynamic, world-class, generously funded basic and translational science team. The laboratory of Dr. Michael Levin offers personalized mentorship, state of the art laboratory facilities, customized coursework, highly competitive compensation, and the opportunity for basicscientists to work hand-in-hand with clinicians in Saskatoon City Hospital and the University of Saskatchewan.
The laboratory of Dr. Michael Levin in the Department of Anatomy, Physiology, and Pharmacology at the University of Saskatchewan has positions currently available for Master's and PhD students to study the role of abnormalities in the immune and nervous systems and how these abnormalities contribute to the pathogenesis of Multiple Sclerosis (MS). The laboratory is located in Saskatoon City Hospital, as part of the Cameco MS Neuroscience Research Center. For more information about the lab and Dr. Levin, please visit Dr. Levin's research page
Featured Team Members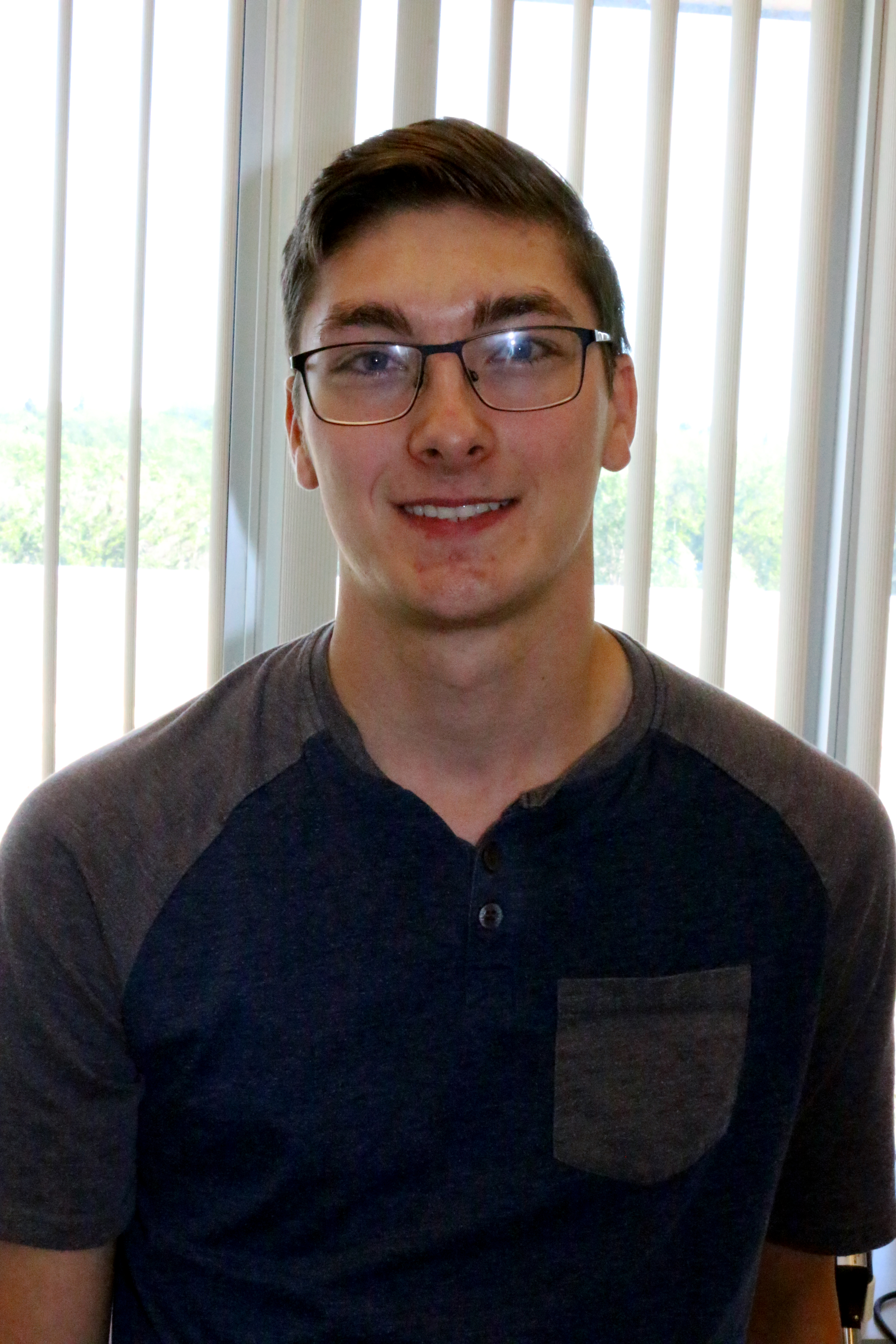 Todd Stang, Undergraduate Student
Todd is an undergraduate student who recently was awarded both an Undergraduate Student Research Award (NSERC USRA) and a Biomedical Summer Project sponsored by the College of Medicine for his work on studying nuclear pore complex function in neurons. The nuclear pore complex is involved in many basic biological functions and is a critical structure of neurons. Using cutting-edge technology, Todd is learning many new research techniques, collaborating with others, and conducting his own research experiments. Todd is currently investigating changes in the nuclear pore complex due to hnRNP A1 dysfunction and inflammation associated with MS and relevant MS models. 
Amber Anees, Master's Student
Amber is currently taking classes, alongside actively working on her thesis project! She spends her days learning new techniques, collaborating with others, and helping fellow students in the lab.
In the lab, Amber is studying the contribution of altered hnRNP A1 expression to the pathogenesis of neurodegeneration in in-vitro and in-vivo models of MS.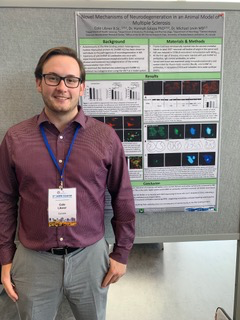 Cole Libner, PhD Student
As a graduate student Cole is enrolled in classes while also carrying out a research project within our lab. Along with his research project Cole helps out with ongoing experiments, teaches new techniques to the honours students and spends his time writing papers and presenting our work at seminars and conferences.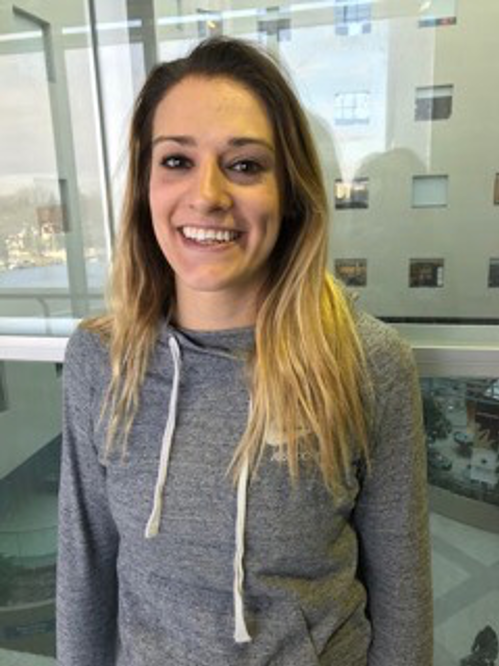 Dr. Hannah Salapa, PhD
Hannahs role in the lab as a research assistant is to initiate and guide scientific projects in the lab in collaboration with Dr. Levin. She is our resource for others in the lab and is responsible for training graduate and undergraduate students so that they develop and work independently.

Hannah also writes and reviews scientific manuscripts for journal submissions and grant proposals. On top of all of that Hannah is also working independently on projects in the lab that contribute to the overarching goal in the lab, which is to understand dysfunctional RNA binding proteins in the context of MS and relevant models.