Amelia Perrotta (Health Studies)
Supervised by Karen Lawson and Pamela Downe
Amelia is in the fourth and final year of her Honours Health Studies degree at the University of Saskatchewan. She has a particular interest in maternal health, and her life-long love of travel has inspired her goal of promoting accessible pre- and post-natal care for women in vulnerable situations worldwide. In addition to her academic ventures, she enjoys teaching English to children abroad, listening to live music, and spending time with her dog, Ivy.
Shaneice Fletcher-Hildebrand (Psychology)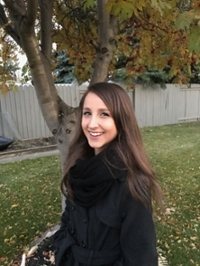 Supervised by Pamela Downe and Karen Lawson
Shaneice recently completed a BA in Psychology at the University of Saskatchewan and is currently working on an honours project in the Reproductive Psychology Lab. Her undergraduate degree focused on human cognition, and she is particularly interested in research on decision-making. Her previous work focused on risky decision-making in different age groups, while her current project concerns maternal decisions to delay childbearing. Shaneice hopes to obtain a Masters degree in Applied Social Psychology in order to work towards a career involving program evaluation. 
Madeleine Froehlich (Psychology)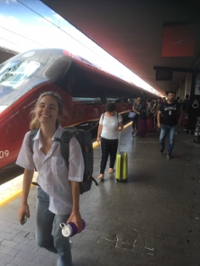 Supervised by Melanie Bayly and Karen Lawson
Madeleine is in the final year of the BA program in Psychology and is completing her honours project. The primary purpose of her honours research is to explore the sexual experiences of Canadian undergraduate students who have chosen to remain sexually abstinent, whatever their personal definition of abstinence may be. Taking a qualitative approach, she hope to provide an in-depth perspective on the various factors, such as personal experience and both peer and sociocultural norms and values, which contribute to and inform personal decisions. Using sexual script theory, the premise that sexual behavior is socially constructed, will aid in discerning how participants conceptualize their personal experiences and behaviors.